Halunen Law Paralegal Toni Decker attends WATCH event honoring Ramsey County Attorney John Choi
May 18th, 2018
Halunen Law paralegal Toni Decker has supported the work of WATCH for many years. The Minneapolis-based court monitoring and judicial policy non-profit works to make the justice system more responsive to crimes of violence against women and children, focusing on greater safety for victims of violence and greater accountability for violent offenders.
On April 19, 2108 Decker attended the annual "Gold WATCH" Award event at the Minneapolis Woman's Club where Ramsey County Attorney John Choi was presented with the "Gold WATCH" award (also known as the Sheila Wellstone award) for his work on behalf of domestic abuse victims and also for his message of accountability directed at men. Choi has been a leader in domestic violence prevention since his earliest days as St. Paul City Attorney and is now seen as a regional and national leader in the fight against sex trafficking as Ramsey County Attorney, a job he campaigned for and won in 2010. He oversees an office with about 330 people and a budget exceeding $40 million and is the first Korean-born county attorney in the nation.
Read more about Ramsey County Attorney John Choi and this event
WATCH's mission is to make the justice system more effective and responsive in handling cases of domestic violence, sexual assault and sex trafficking so victimized women and children can rebuild their lives and experience safety and stability and to create a more informed public. Learn more about WATCH and its work.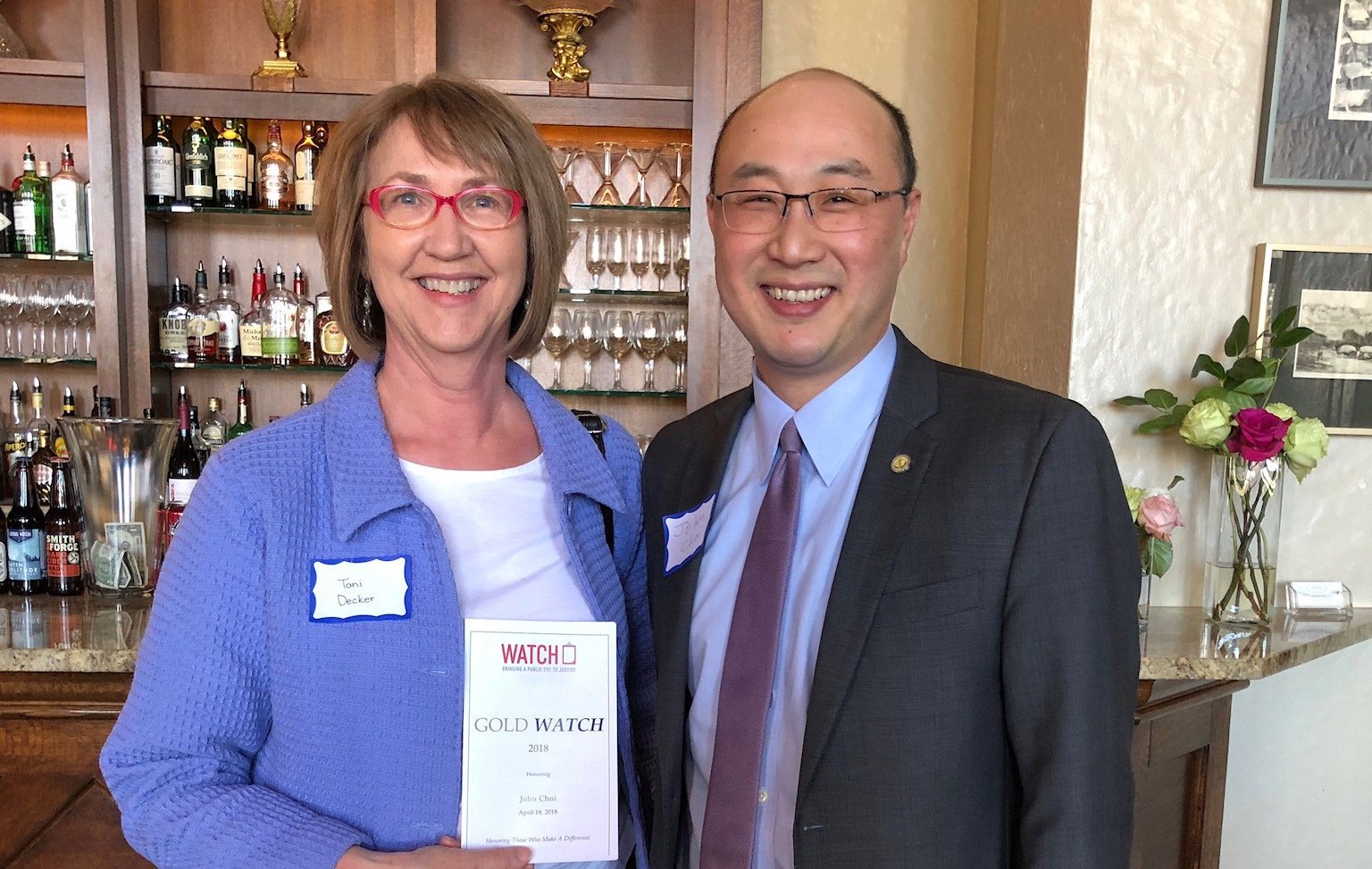 Pictured: Halunen Law's Toni Decker with Ramsey County Attorney John Choi