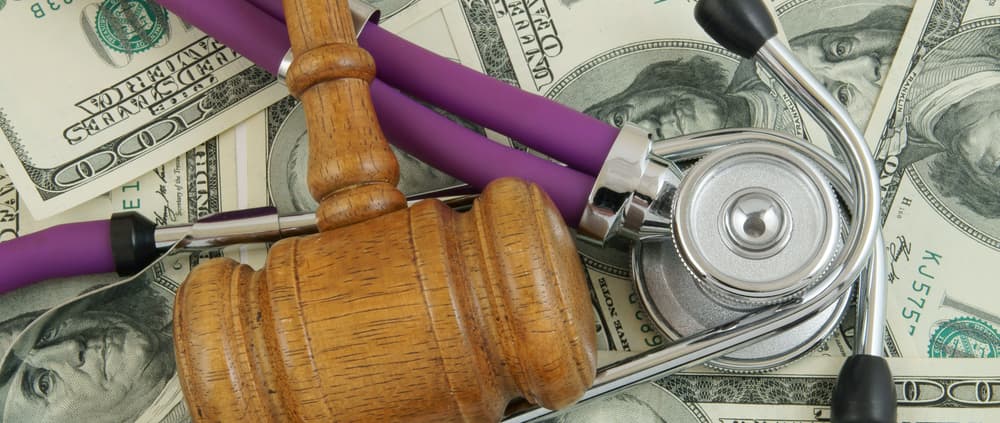 It was announced yesterday that the CEO of Insys Therapeutics Inc., Micheal Babich, pleaded guilty to participating in a nationwide scheme to bribe doctors to prescribe its opioid medication Subsys. Babich resigned as the Arizona-based drugmaker's CEO in 2015. His guilty plea comes just weeks before Insys founder, and one-time billionaire, John Kapoor goes to trial facing allegations of racketeering conspiracy.
The Government alleges that between 2012 and 2015 Insys and several executives conspired to bribe doctors through kickbacks for sham speaker programs in exchange for prescribing Subsys. This type of scheme is all too common in the American Health care system – but is exactly the type of situation the False Claims Act seeks to combat.
The False Claims Act
Under the False Claims Act individuals with knowledge of fraud against the government, including the payment of bribes to physicians, can be rewarded for exposing that illegal conduct. Violations of the Anti-Kickback Statute (AKS) are pre-set violations of the False Claims Act. Because payments to physicians can influence their medical judgment, the law states that a claim may be false or fraudulent when it was caused by a kickback or bribe.
What is the AKS?
The AKS is a criminal statute that prohibits bribes, kickbacks, or other "remuneration" to induce or reward prescription of drugs or medical devices, patient referrals, or other business generation. Remuneration under the AKS can take many forms including cash, gifts, expensive meals, free rent, expensive hotels, and excessive compensations for consultancies, speaking engagements, or directorships.
Criminal penalties and other sanctions can include jail time, fines, and exclusion from participating in state or federally funded health care programs. Babich is facing up to 25 years in prison for his participation in the illegal AKS scheme at Insys. Insys has already agreed to pay at least $150 million as part of a settlement with the Department of Justice. Had that payment resulted from a False Claims Act lawsuit – the person who blew the whistle would be entitled to 15-30% of the amount, or $22 million to $45 million. Bringing fraud to light not only can put criminals behind bars but also can result in substantial rewards for those who take the risk to expose fraudulent conduct.
False Claims Act/Qui Tam Law Firm
As an attorney with the Halunen Law False Claims Act/Qui Tam practice group, Nathaniel F. Smith is determined to bring fraudulent conduct to light, and to justice. Having recovered millions on behalf of whistleblowers in both employment retaliation cases and qui tam whistleblower lawsuits under the False Claims Act (FCA), he is relentless in his pursuit.

Learn more about Nathaniel F. Smith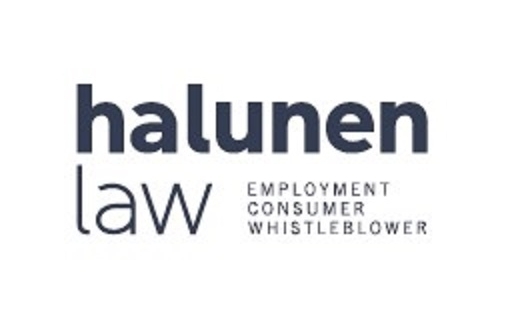 ---

Lawyers Who Represent Whistleblowers
Halunen Law's False Claims Act attorneys, chaired by Susan Coler, have joined a coalition of lawyers who represent whistleblowers, along with United States Attorneys, academics, and public interest groups, in sending a letter to U.S. Senate Judiciary Committee Chairman Chuck Grassley. Asked him to ensure that Attorney General nominee William Barr is affirmed only if he expressly commits himself to honor past Supreme Court precedent and protecting the False Claims Act as a critically important tool to combat fraud against the government.
---
Read recent coverage by Reuters: "Whistleblower lawyers to Grassley: Mike Barr commit to False Claims Cases
https://www.reuters.com/article/us-otc-whistleblower/whistleblower-lawyers-to-Grassley-make-Barr-commit-to-false-claims-cases-idUSKCN1OX1LS\
Read the letter submitted to Judiciary Committee Chairman Grassley
https://static.reuters.com/resources/media/editorial/20190103/whistleblowerlettertograssley.pdf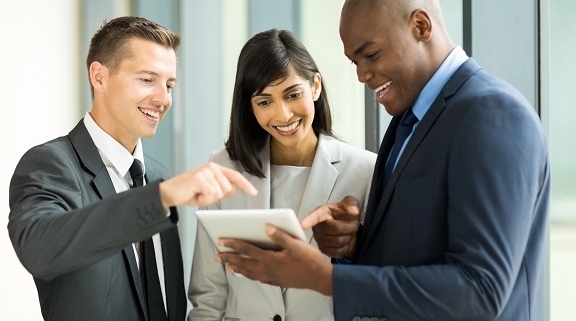 Clayton Halunen Represents Marilyn Turnbull
Clayton Halunen is representing longtime Tower School "lunch lady" Marilyn Turnbull, in her challenge to the St. Louis County School District and their failure to address her years-long struggle to be compensated as a "cook manager," a title and pays grade that most closely reflects her actual duties. The 66-year-old Turnbull has been a certified food handler for decades, and the Tower School kitchen is kept open solely on her license.
The case has a personal connection for Halunen. Born and raised in northern Minnesota, he and husband David own a home near Tower on Lake Vermillion, as does Halunen's mother.
"I look forward to assisting Ms. Turbull on this important matter,"

"We will try to work out an amicable settlement, however, if we fail to reach an agreement we will not hesitate to file a lawsuit to address this injustice." stated Halunen
Read the full story
http://timberjay.com/stories/twin-cities-law-firm-to-help-turnbull-in-pay-equity-case,14685