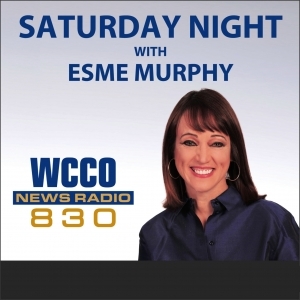 Kaarin Nelson Schaffer from Halunen Law talks about sexual misconduct allegations and ALise McGregor from Little Newtons Early Educations Centers talks about dealing with holiday stress.
Kaarin Nelson Schaffer, partner and chair of Halunen Law's employment practice, talks with WCCO 830 radio host Esme Murphy about recent high profile sexual misconduct allegations, employment harassment policies, and steps to take if you feel you've experienced sexual harassment in your workplace.
Listen to Kaarin's Interview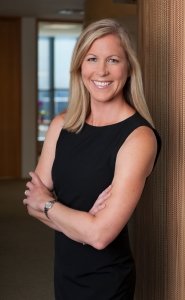 Click here to learn more about Kaarin Nelson Schaffer
SAINT PAUL, Minn. (December 1, 2017) — A dermatologist's whistleblower lawsuit recovered $850,000 for his fellow taxpayers, as the U.S. government settled fraud claims against a Minnesota skin-care practice and its owner, whom it had accused of false billing and unnecessary surgical procedures.
The Employment Law Group® law firm represented the whistleblower, Dr. Jeff Samuelson, with the assistance of local attorney Susan Coler of Halunen Law.
In his lawsuit, Dr. Samuelson alleged that Michael J. Ebertz, a dermatologist and owner of Skin Care Doctors, P.A. (SCD), based in Burnsville, Minn., profited by knowingly treating many patients' benign skin lesions as if they were pre-cancerous — and then billing Medicare, the government insurance program, for procedures that weren't medically necessary and shouldn't have been reimbursed by taxpayers.
According to Dr. Samuelson's complaint, Dr. Ebertz also used other methods to profit illegally from his patients' visits — and urged other doctors in the practice to follow his lead, which they refused to do. Dr. Ebertz's patients were unaware of the manipulation, according to Dr. Samuelson, who was a partowner of SCD at the time but was forced out after uncovering the scheme.
Dr. Samuelson now practices dermatology in California.
After investigating Dr. Samuelson's claims, the U.S. government largely echoed his accusations and negotiated a settlement in which Dr. Ebertz denied wrongdoing yet agreed to pay $850,000 on his own behalf and for SCD. He also agreed to pay Dr. Samuelson's attorney fees, and to stop billing Medicare for the disputed practices.
"This settlement is an important statement about the proper conduct of medicine," said David L. Scher of The Employment Law Group, who was Dr. Samuelson's lead attorney in the case. "When people visit a clinic such as SCD, they must be treated based on sound medical judgment — not based on how much money they can generate for a doctor's bank account."
The United States was represented in the case by Assistant U.S. Attorney Ann M. Bildtsen and members of the Office for the U.S. Attorney for the District of Minnesota. Dr. Samuelson brought the lawsuit under the federal False Claims Act (FCA) and will receive a reward of $153,000 for his whistleblowing.
The FCA, originally signed into law by President Abraham Lincoln in 1863, makes it illegal to deceive the federal government for financial gain. In addition to steep penalties for violators, it includes a "qui tam" provision that allows whistleblowers to file a legal complaint on behalf of taxpayers and — if they prevail — to receive a share of the proceeds.
"Jeff took a tough stand against his boss, and was pushed out of the SCD practice as a result," said R. Scott Oswald, managing principal of The Employment Law Group. "He could have kept quiet and moved on, but instead he stood up for taxpayers and future SCD patients, achieving a measure of justice with the strongest whistleblower tool available for Medicare fraud — the False Claims Act. He's a model of medical ethics and a beacon for doctors and other medical professionals who witness wrongdoing by their colleagues."
"Along with Jeff and local counsel Susan Coler, we're grateful to AUSA Bildtsen and her aggressive team in Minneapolis, and to Acting U.S. Attorney Gregory G. Brooker," noted Mr. Scher. "They recognized the harm to Minnesota citizens, as well as to federal coffers, and they moved smartly to hold Dr. Ebertz to account."
David Scher, a principal of The Employment Law Group, and Susan Coler, a partner in Halunen Law, are available for interviews about this case. Dr. Samuelson's original complaint in the case, filed in 2015, is available here.
—————–
About The Employment Law Group
The Employment Law Group® law firm represents employees who stand up to wrongdoing in the workplace. Based in Washington, D.C., the firm takes cases nationwide. More information about The Employment Law Group and its attorneys is available at https://www.EmploymentLawGroup.com.
About Halunen Law
Based in Minneapolis, Minn., Halunen Law represents employees, consumers, and whistleblowers in actions against corporations that have committed wrongdoing. More information about Halunen Law and its attorneys is available at https://www.halunenlaw.com.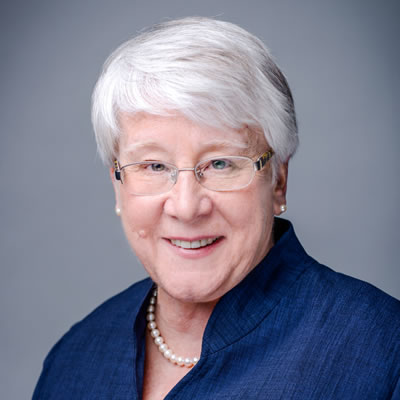 A Partner at Halunen Law, Susan Coler represents whistleblowers across the United States in many different industries who challenge illegal corporate conduct, including fraud against the government. As a Labor and Employment Law Specialist, Susan has also brought successful retaliation claims in connection with False Claims Act (FCA) /qui tam cases and as stand-alone actions.
Learn more about Susan Coler

Twin Cities Cardozo Society colleagues, families, and friends, came together on Thursday, November 2 at the 18th Annual Dinner to celebrate three of its members for their professional achievements and contributions. The evening's honorees were Halunen Law partner and consumer class action chair Melissa Weiner, along with Robert Aronson and Karen Schanfield, both shareholders at Fredrikson & Byron, P.A.
Melissa received the Arthur T. Pfefer Memorial Award, honoring the memory of Arthur Pfefer, z"l, an aspiring St. Paul lawyer who was killed while serving in the Vietnam War. Recipients are Jewish lawyers and law students under the age of 35 who have already demonstrated accomplishment and show great scholarly, professional, and philanthropic potential. Halunen Law is proud to see Melissa's tenacious spirit, professional acumen, and community commitment acknowledged in such a prestigious manner.
Congratulations Melissa on this important recognition!
Melissa has been a member of the Twin Cities Cardozo Society since 2007 and has served on the Steering Committee for the past four years. She currently serves as the Under 40 Campaign Chair for the Minneapolis arm of the organization, which is an affinity group for the Twin Cities Jewish Federations. In addition to her work on behalf of consumers at Halunen Law, Melissa also sits on the Board for the Minneapolis Jewish Federation. She is active in the local legal community as well, serving as the Co-Chair of the Minnesota Federal Bar Association's Mass Tort, MDL, Class Action Committee. Additionally, Melissa sits on the Minnesota Bar Association Food & Drug Law Council. Focused on access to justice and consumer protection, Melissa was recently elected to the board of Public Justice, a Washington, D.C. based non-profit. She has also been named a Super Lawyer Rising Star each year since 2012. Melissa's community service reflects her commitment to organizations and initiatives benefitting children. She established a Young Professionals Committee for Make-A-Wish™ of Minnesota and serves on SOAR – the Young Professionals Committee for Children's Cancer Research Fund.
About the Twin Cities Cardozo Society:
The Twin Cities Cardozo Society provides networking and community for Jewish attorneys, judges and law students. It strengthens bonds among legal professionals through educational, social, and philanthropic activities, and offers opportunities for communal involvement and leadership. Click here to learn more.
Melissa Weiner chairs the complex litigation and class action practice. Her work is squarely focused on combating consumer deception, particularly in the consumer products arena. Melissa has taken a leadership role in numerous large class actions and multi-district litigations in cases across the country. Read more about Melissa S. Weiner's professional and personal accomplishments by clicking here.