Bipartisan Bill Would Speed Compensation and Increase Protection For SEC Whistleblowers
July 28th, 2022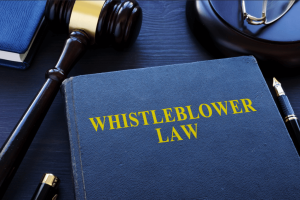 The federal government has several whistleblower programs that encourage, protect, and reward individuals for reporting fraudulent or illegal conduct. Few such efforts have been as successful and put more money in whistleblowers' pockets as has the Securities and Exchange Commission's (SEC) whistleblower program. 
The SEC reports that since the whistleblower program's inception, it has awarded more than $1.1 billion to 214 people for providing information that led to successful enforcement actions involving securities fraud and other violations of the law. The SEC also reported that it made more whistleblower awards in fiscal year 2021 than in all previous years combined. Now, a rare piece of bipartisan legislation would further strengthen this program and provide more robust incentives and protections for those who report misconduct in the securities industry.
Introduced on March 31, 2022, by U.S. Sens. Chuck Grassley (R-Iowa) and Elizabeth Warren (D-Mass.), the SEC Whistleblower Reform Act of 2022 would speed up the claims process and implement new measures to prevent retaliation against whistleblowers.
What is the SEC Whistleblower Program?
Established by the Dodd-Frank Wall Street Reform and Consumer Protection Act of 2010, the SEC whistleblower program provides a mechanism for individuals to give the government information about alleged acts of securities fraud. While whistleblowers are often employees of the company engaging in fraudulent conduct, anyone who reports past or ongoing violations of federal securities laws or regulations can use the program. 
If the information provided to the SEC results in a successful enforcement action, the whistleblower could receive a percentage of the ill-gotten gains recovered by the government. These sums can be significant. For example, in fiscal year 2021 alone, 108 whistleblowers received $564 million in awards through the SEC program. That's an average of $5.2 million per whistleblower.
Recognizing that those courageous enough to report misconduct in the securities industry often do so at great risk to their careers and livelihoods, the SEC program prohibits retaliation to provide protection for whistleblowing employees. Victims of such retaliation can sue their employers in federal court and seek double back pay (with interest), reinstatement, reasonable attorneys' fees and court costs.
How the Bill Would Increase Protection for SEC Whistleblowers
While the SEC whistleblower program is unquestionably successful, it's not perfect. The proposed legislation focuses on two of the program's biggest deficiencies: the time it takes for the SEC to process and disburse whistleblower awards and loopholes that expose employees to potential retaliation before they report misconduct to the SEC.
Some whistleblowers, many of whom were terminated because of their efforts, must wait up to four years for compensation. The bill would reduce the wait time by requiring the SEC to issue an initial ruling on a claim within one year of the claim filing deadline.
Additionally, SEC whistleblowers are only protected from retaliation if they provide information to the SEC or other select officials. This means that an employee who reports malfeasance internally and is then fired has no legal remedy under the current SEC whistleblower statute. The proposed bill would extend SEC whistleblower protections to those who face retaliation for reporting misconduct to a supervisor or other person they believe has the authority to address the misconduct. The bill would also clarify that employees can't waive their whistleblower rights through pre-dispute arbitration agreements.
Halunen Law: SEC Whistleblower Attorneys
At Halunen Law, we have the utmost respect for whistleblowers. While the fate of the SEC Whistleblower Reform Act is uncertain, our SEC whistleblower attorneys continue to fiercely protect the rights of those who report misconduct in the securities industry and fight to get them the maximum amount of compensation available for their courageous efforts. If you need assistance or have questions about pursuing an SEC whistleblower claim, please contact Halunen Law or call us at (612) 605-4098 for a free consultation.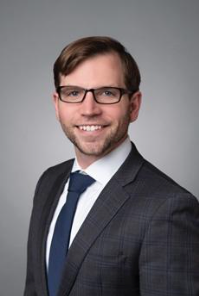 Relentless in his pursuit of justice, Attorney Nathaniel Smith has recovered millions on behalf of whistleblowers in both employment retaliation cases and qui tam whistleblower lawsuits under the False Claims Act (FCA). He brings expertise and a deep understanding of what it takes to succeed in these complex cases. Nathaniel was selected to the Super Lawyers list as a "Rising Star," a distinction of only 2.5% of Minnesota attorneys who are under the age of 40 or have practiced law for less than ten years receive.