Understanding Workplace Reasonable Accommodation Discrimination in Minnesota
October 25th, 2023
When President George H.W. Bush signed the Americans with Disabilities Act (ADA) into law more than a quarter century ago, it represented a sea change for the rights of those who have disabilities and their access to housing, transportation, places of business, and employment opportunities.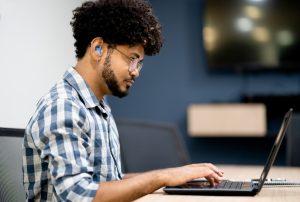 Like other laws that prohibit discrimination in employment against people because of their race, gender, national origin or religion, the ADA and parallel state laws, such as the Minnesota Human Rights Act ("MHRA"), protect disabled people from adverse decisions and actions in hiring and firing and the terms and conditions of employment. Unlike those other laws, however, the ADA and the MHRA also impose affirmative obligations on employers to make "reasonable accommodations" for an employee's disability – upon the employee's request – if the worker can otherwise perform the job's essential functions.
The failure to provide reasonable accommodations, as well as an employer's failure to engage in a mandated "interactive process" with the employee to determine the feasibility and scope of the accommodation, violate state and federal law. Accordingly, an employee with a disability who asks for a reasonable work environment, schedule, or other employment changes, must understand their rights and available remedies if the employer engages in reasonable accommodation discrimination. 
What Is Reasonable Accommodation In the Workplace?
Under the ADA and the MHRA, the obligation to provide reasonable accommodations to disabled employees applies to employers that have 15 or more employees. Generally, a reasonable accommodation is any change in the work environment or in how a job is customarily performed that enables a disabled individual to apply for a position, do the job, or gain equal access to the benefits and privileges of that job. 
What Does "Reasonable" Mean?
The "reasonable" part of the accommodation means the requested or proposed modification is one that doesn't cause the employer "undue hardship." Undue hardship means the accommodation would involve significant difficulty or expense when considering the resources and circumstances of the particular employer relative to the cost or difficulty of providing a specific modification. 
What Are Examples of a Reasonable Accommodation?
Common examples of reasonable accommodation in the workplace include providing:
Modified workspaces to allow for physical accessibility

Modified or flexible work schedules, including allowing remote work

Devices, equipment or assistive technology

Qualified readers and interpreters
Generally, the following modifications wouldn't be considered reasonable accommodations:
Removing an essential function or hiring someone else to perform the function

Reducing production or performance standards

Reassigning the employee to a different supervisor

Promoting the employee to a higher position

Provisioning "light-duty" items

Excusing misconduct

Providing "personal-use items," such as eyeglasses, wheelchairs or prosthetic limbs
While an employer doesn't need to provide a requested or proposed accommodation if it would cause significant difficulty or expense, it's obligated under the MHRA (but not the ADA) to make "documented good faith efforts to explore less restrictive or less expensive alternatives, including consultation with the disabled person or with knowledgeable disabled persons or organizations." This consultation requirement is part of the "interactive process" between the employer and employee regarding accommodation mandated by federal and state law.
How and When Should I Request a Reasonable Accommodation?
The process of exploring a reasonable accommodation begins when an employee requests modifications to their job or work environment. Written requests aren't required. The employee can make a request in face-to-face conversation, email or any other communication method. The request can be made in "plain English" and need not mention the ADA or state disability law or use the phrase "reasonable accommodation." 
An individual with a disability may request a reasonable accommodation at any time during the application process or during the period of employment. Neither the ADA or the MHRA precludes an employee with a disability from requesting a reasonable accommodation because they did not ask for one when applying for a job or after receiving a job offer. Rather, an individual with a disability should request a reasonable accommodation when they know that there is a workplace barrier that is preventing them, due to a disability, from effectively competing for a position, performing a job, or gaining equal access to a benefit of employment. As a practical matter, it may be in an employee's interest to request a reasonable accommodation before performance suffers or conduct problems occur.
What's the Interactive Process for a Requested or Proposed Accommodation?
An employee's request is the first step in the "informal, interactive process" between the employer and the employee as to providing a reasonable accommodation.
As set forth in the MHRA, "this process should identify the limitations resulting from the disability and any potential reasonable accommodations that could overcome those limitations." The employer can ask the employee relevant questions to make an informed decision about the request, including asking about the employee's disability and functional limitations and what type of reasonable accommodations are needed. 
An employer isn't required to provide a specific requested accommodation but may offer alternative suggestions and discuss their effectiveness and feasibility with the employee. 
How Long Does an Employer Have to Accommodate a Disability?
While neither the ADA nor the MHRA sets a specific time frame for engaging in the interactive process and implementing a reasonable accommodation, an employer can't unreasonably drag its heels. As the Equal Opportunity Employment Commission (EEOC) stated in guidance on this point:
An employer should respond expeditiously to a request for reasonable accommodation. If the employer and the individual with a disability need to engage in an interactive process, this too should proceed as quickly as possible. Similarly, the employer should act promptly to provide the reasonable accommodation. Unnecessary delays can result in a violation of the ADA.
Is Your Minnesota Employer Engaging in Reasonable Accommodation Discrimination?
Given the nuances and fact-specific analysis involved in determining whether an accommodation is "reasonable" and whether an employer has met its obligations under Minnesota and federal law to engage in a good faith interactive process, it can be difficult for an employee to know if the employer has engaged in prohibited reasonable accommodation discrimination. 
As discussed, not every denial of a requested modification violates the law. But when an employer's response doesn't meet the requirements of Minnesota or federal law, the lack of accommodation for an employee with a disability can mean the loss of a job opportunity or a paycheck, be a major career setback, and cause psychological stress. For all these reasons, state and federal laws provide such employees with remedies if they experience reasonable accommodation discrimination. These not only include requiring employers to make reasonable accommodations, but also can involve hiring, promotion, reinstatement, back pay and attorneys' fees. 
The Role of An Attorney In Workplace Discrimination Cases
If you've requested a reasonable accommodation to address your disability or limitations and your employer denied your request or didn't respond to it, speaking with an experienced disability discrimination attorney is the best way to understand your rights, determine whether your employer violated the law, and pursue any available remedies, including compensation. 
Contact Halunen Law Today To Discuss Your Workplace Discrimination Questions and Concerns
Workplace discrimination, including reasonable accommodation discrimination, is illegal. If you suspect that you've been a victim of prohibited discrimination, we welcome the opportunity to meet with you. During a free, confidential consultation, our Intake Specialist will listen to your story, answer your questions, and help determine your best next steps. Call Halunen Law at 612-605-4098 or complete our contact form to arrange for your consultation.