Bribery May Be Old School, but Greed Never Goes Out of Style
December 22nd, 2022
Whistleblowers who call out bribery of foreign officials can reap significant rewards
Never underestimate human creativity when unchecked greed is involved. People who feel unbound by such trifles as ethics, morals, fair play – or the law – will find a way to get what they want. They'll bend and break the rules in new and creative ways, illegally game the system through novel schemes and take advantage of the complexities of business and the law to wrongfully obtain the money, favors, benefits, information or things of value they covet. Sometimes, however, such corruption involves a more straightforward act: bribery. And bribery is one of many wrongful acts that can form the basis of a whistleblower action.
An Ancient Tradition and a Modern Scourge
Bribery is one of the oldest forms of corruption. In fact, it's literally the textbook definition of corruption, as the Oxford Dictionary defines it as "dishonest or fraudulent conduct by those in power, typically involving bribery." Acts of bribery can be found in the historical records of ancient Egypt, Greece and China, among other civilizations. Today, bribery is a persistent pox on the global economy, but on a scope and scale that corrupt officials of the ancient world couldn't conceive.
The World Bank estimates international bribery exceeds $1.5 trillion annually, or 2% of global gross domestic product. High-ranking officials around the world, including presidents and prime ministers, are regularly embroiled in headline-making bribery scandals. And here in the U.S., bribery cases involving public and elected officials, from zoning board and city council members to law enforcement agents to members of Congress, result in hundreds of prosecutions and convictions each year. Between 2017 and 2021, 987 people were convicted of federal bribery charges, according to the U.S.
Sentencing Commission.
Laws Reward and Protect Whistleblowers Who Expose Bribery and Corruption
Most bribery schemes are simple; the complexities usually involve a cover-up. A person or organization wants something from a public official that may not be obtainable by legal means – a permit, a change in the law, a favorable decision, or, as is often the case, a lucrative government contract. To get the desired outcome, the bribing party will give the official an off-the-books reward – a suitcase full of cash or laundered money, luxury cars or vacations, a promise of a "consulting" job or anything else the official desires.
Several federal and state criminal laws prohibit bribery. The primary federal bribery statute involving U.S. officials prohibits giving or accepting anything of value to or by a public official if the thing is given "with intent to influence" an official act, or if the official receives it "in return for being influenced."
As with commerce, however, bribery doesn't have borders in this age of globalization. For U.S. citizens and companies that do business in other countries, where public corruption is widespread, offering bribes can be the cheapest and fastest way to get the government accommodations they want for their business objectives. Federal law bans such bribes as well. The Foreign Corrupt Practices Act (FCPA) generally prohibits the payment of bribes to foreign officials to assist in obtaining or retaining business. 
The U.S. Securities and Exchange Commission (SEC) and the Department of Justice enforce the FCPA's anti-bribery provisions. The SEC may bring civil enforcement actions against companies and individuals that violate those provisions. Those that are found in violation of the act are subject to substantial fines as well as the forfeiture of any benefits they received because of the violation. 
As noted, many acts of bribery go undetected because both parties will make great efforts to conceal their conduct. That's one reason the SEC relies on whistleblowers to report violations of the FCPA, among other laws. Those who report bribery and other misconduct through the SEC whistleblower program are often employees of the companies involved. Employees receive protection from retaliation. If a company fires or takes other adverse employment action against a whistleblower, the employee can sue in federal court and seek double back pay (with interest), reinstatement, reasonable attorneys' fees and court costs.
Just as important, an FCPA whistleblower can receive a percentage of any amounts the government recovers as a result of the information provided. These sums can be significant. For example, in fiscal year 2021 alone, 108 whistleblowers received $564 million in awards through the SEC program. That's an average of $5.2 million per whistleblower.
If you're aware of or suspect bribery or other illegal conduct by your employer or individuals at your company and are ready to share what you know, the whistleblower attorneys at Halunen Law stand ready to support you. We've recovered millions of dollars in compensation for individuals who had the courage to do the right thing. During a free, confidential consultation, our whistleblower lawyers can answer your questions and help determine if you have grounds to pursue a claim. Contact our firm at 612-605-4098 or submit this Contact Form online.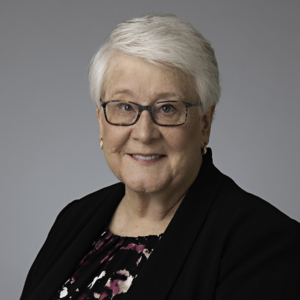 A Partner at Halunen Law, Susan Coler is a member of the Halunen Law False Claims Act (FCA)/Whistleblower Practice Group. She represents whistleblowers who challenge illegal corporate conduct, particularly fraud against the government. As an MSBA Labor and Employment Law Specialist, Susan has also brought successful retaliation claims in connection with FCA/qui tam cases and as stand-alone actions