Have You Lost a Job Unfairly?
Across the country an employee can be terminated for almost any reason – but employees cannot be terminated for an unlawful reason.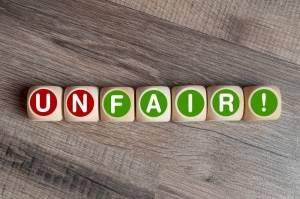 Being fired from a job can be an incredibly stressful experience. On top of the loss of income and important benefits, you can lose valued friendships and sometimes your sense of purpose, and the financial challenges can impact personal relationships. Millions of workers of all kinds have lost jobs in recent years, but some people are wrongfully terminated
What wrongful termination may be illegal?
Some terminations are considered wrongful under the law and some are not. Many positions fall under the "at-will employment" category, meaning that either employer or employee has the right to end the employment relationship. However, you may have a case if you believe you lost your job because:
You were discriminated against based on your age, sex, gender, pregnancy, sexual orientation, race, ethnicity, religion, disability, public assistance status, or another characteristic
You reported illegal or fraudulent behavior — whistleblower retaliation
You refused to participate in illegal or fraudulent behavior
You reported sexual harassment or refused sexual advances
You took medical leave
You served in the military
There are numerous other situations in which wrongful termination may have occurred, and you may have rights under the law that you aren't aware of. The best way to explore your legal rights is to talk to an experienced employment lawyer.
Wrongful Termination Law Firm in Minneapolis
At Halunen Law we have been dealing with wrongful termination cases and other difficult employment matters for decades. During a free, confidential consultation, we can help you figure out whether you have grounds to pursue legal action against your employer. Contact us today at 612-605-4098 to learn more.