Is Workplace Bullying Illegal?
October 3rd, 2023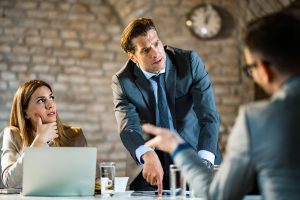 Employees frequently call our office because they are being harassed or bullied by a boss or co-worker.  You might be surprised to learn that, generally, workplace bullying is not illegal.
We are often told that the employer has an Employee Handbook that includes some form of Respectful Workplace Policy that prohibits any type of offensive behavior, including bullying.  Many employees believe failing to enforce the policy is somehow illegal because the policy prohibits bullying.  This is not true.  Most Employee Handbooks indicate they are not contracts.  This generally means that the employer is not legally obligated to enforce the handbook unless an exception applies.
But here is the good news— there are exceptions to this rule.
The most common protection for bullied employees comes from state or federal non-discrimination laws.  To be protected, an employee must be able to connect their age, disability, race, religion, orientation, medical leave, gender, or other protected status to a hostile work environment.  So, the bullying must be motivated by the protected status.  For example, if a gay employee is taunted or subjected to bullying by co-workers because they are gay, and this negatively impacts the employee's ability to perform their job, an employer's failure to stop the conduct promptly once on notice could be actionable.  If a supervisor or manager is causing the bullying, the employer may be automatically liable if the conduct is sufficiently severe or pervasive.
Similarly, bullying may be illegal if an employee engages in what is called "protected conduct," such as raising concerns over violations of law or taking time off for a serious medical condition, and the employer responds by creating a hostile work environment or taking other actions to force the employee to quit. This behavior may violate state or federal whistleblower or non-retaliation laws.
When the bullying is caused by either protected status or protected conduct, the remedies available to the employee are monetary damages to compensate for wage and benefit loss, emotional distress damage, and attorney fees and costs.
Some employees have pursued claims against employers for allowing bullying to create an unsafe workplace in violation of the OSHA General Duty Clause, Sec. 5(a)(1). That clause requires the employer to provide "employment and a place of employment which are free from recognized hazards that are causing or are likely to cause death or serious physical harm to his employees…"  Cases have also been brought against employers who retaliate against employees who report feeling unsafe in the workplace because of bullying by a co-worker or supervisor.
Some states, like Minnesota, have Freedom From Violence statutes that require zero tolerance for violence.  In Absey v. Dish Network, 2013 WL 2460235 (Minn. App. June 10, 2013), an employee complained to their Human Resources Department about a boss who punched a hole in a door and threw a satellite dish and papers at the employee. The employee's job was later eliminated, and his application for a new position was rejected. A jury found that the Freedom from Violence statute was violated because the employee's whistleblowing on the violence issue was a motivating factor in the company's decision not to offer the employee the new position.
Another protection used successfully has been pursuing claims under a state Disorderly Conduct statute.  These statutes typically make it unlawful for people to engage in brawling, fighting, disruptions to assembly or public meetings, or engaging in offensive, obscene, abusive, boisterous, or noisy conduct tending to arouse alarm, anger, or resentment towards others.  These types of cases have been few and far between, so the law in the area is not yet well settled.
If you or someone you know has suffered from bullying or hostility in the workplace based on the exceptions outlined here, we encourage you to seek legal counsel. Halunen Law attorneys have extensive experience in these cases. Contact us today for a free initial consultation, and we will help you determine whether you may have a claim.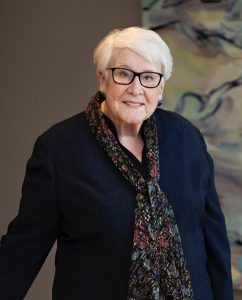 Attorney Susan Coler is driven to confront illegal corporate conduct and pursue justice on behalf of her courageous clients. She is a Minnesota State Bar Association Labor and Employment Law Specialist, is rated as AV®-Preeminent by the Martindale-Hubbell Peer Review, has consistently been named a "Super Lawyer" since 2008, and has been named several times on the Super Lawyer's list of Top 50 Women Attorneys in Minnesota.