False Claims Act Focus for 2021
February 26th, 2021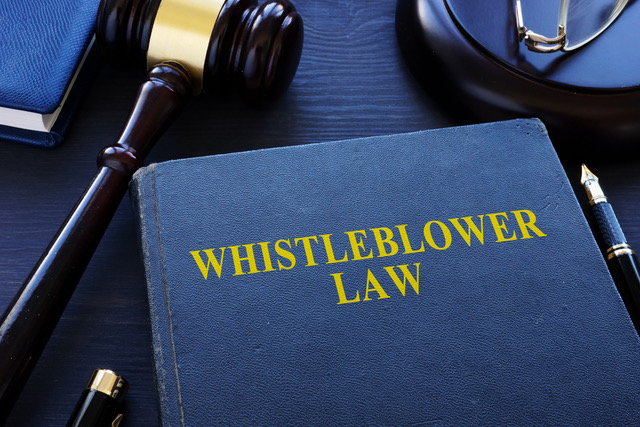 Knowing the kinds of fraud the federal government is focused on fighting is an important warning to health care providers, contractors, grantees, and others doing business with the government.
But this information is also a source of encouragement for those who blow the whistle when such business dealings turn into fraud.
Acting Assistant Attorney General Brian Boynton, who oversees the Department of Justice's Civil Division, recently outlined six of the DOJ's most significant FCA enforcement priorities.
FCA Enforcement Priorities
1. Pandemic-Related Fraud
By infusing trillions of dollars into the American economy, Congress not only helped blunt the effects of the pandemic but also created new opportunities for fraudsters.  The DOJ intends to go after those who would fraudulently claim funds under, for example, the CARES Act or the HHS Provider Relief Fund.  AAAG Boynton warned: "The Civil Division is working closely with various Inspector Generals and other agency stakeholders to identify, monitor, and investigate the misuse of critical pandemic relief monies, and we expect this collaborative effort to translate into significant cases and recoveries."
2. Opioid Fraud
With drug overdose deaths on the rise, the DOJ will continue to pursue the parties responsible for the opioid epidemic.  These include:
pharmaceutical companies that

marketed opioids with false and misleading statements
paid kickbacks to increase prescriptions
targeted health care practitioners with a known pattern of problem prescribing

pharmacies that knowingly dispensed medically unnecessary opioids
clinics and doctors that prescribed opioids in exchange for patients agreeing to unnecessary testing or procedures
3. Fraud Targeting Seniors
Skilled nursing facilities, rehabilitation contractors, and nursing homes that provide deficient or unnecessary care have been and will remain in the DOJ's FCA crosshairs.  As AAAG Boynton explained, the DOJ "will continue to pursue these matters actively and aggressively to protect these vulnerable members of our community."
4. Electronic Health Records Fraud
The prevalence of technology in health care—particularly as manifest in electronic health records, telehealth, and cybersecurity—creates opportunities for fraud and abuse by scheming individuals who care more about profit than compliance and honesty.
EHR vendors who misrepresent what their software can do or pay kickbacks to increase sales should expect to be a target of the DOJ.  Following several successful enforcement matters, AAAG Boynton predicted that fraud relating to EHR "is likely to be a focal point of the [Civil] Division's future enforcement efforts."
5. Telehealth Fraud
Telehealth fraud schemes, which have been fueled by the pandemic, will also be a continued priority of the DOJ.  For example, billing for telehealth visits that did not occur, were not medically necessary, violated payment criteria, or were based on kickbacks will draw scrutiny from the DOJ.
6. Cybersecurity Fraud
Like EHR and telehealth, cybersecurity is an essential aspect of the modern health care system.  Thus, AAAG Boynton predicted that FCA liability may arise when "the government pays for systems or services that purport to comply with required cybersecurity standards but fail to do so."
DOJ Relies on Whistleblowers to Identify Fraud
For decades, whistleblower, or qui tam, cases have accounted for the large majority of recoveries under the FCA.  As AAAG Boynton explained, since 1986, "relators have helped return more than $46 billion to the American taxpayers."  That $46 billion constitutes over 70% of all recoveries under the FCA.
Little wonder AAAG Boynton recognized that "qui tams will continue to be an essential source of new leads, and the Department will continue to rely on whistleblowers to help root out the misuse and abuse of taxpayer funds."
If you know of fraud against the government in these areas or others, the FCA attorneys at Halunen Law are ready and able to navigate you through each step of the process and help you figure out whether you have a viable qui tam case, explain what the process will look like, and advise you as to your rights and options.  Contact us today for a free, in-depth, confidential consultation.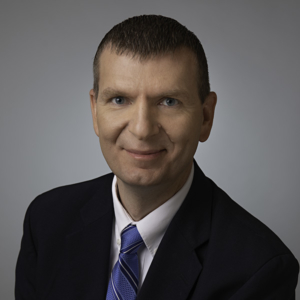 Lon Leavitt joined Halunen Law after a successful 12-year tenure as an Assistant United States Attorney in the District of Arizona, one of the largest and busiest federal districts in the country.
In that role, he managed False Claims Act investigations and litigation on behalf of the federal government in a wide range of fields, including health care, defense, and education. Lon is especially knowledgeable in health care fraud enforcement, having pursued cases successfully against hospitals, hospices, physician groups, and other health care providers.