Halunen Law's Susan Coler Provides Important Insight as Panelist on Recent National Employment Lawyer Association Presentation
April 13th, 2018
Susan Coler, Halunen Law Partner and Chair of the False Claims Act Practice Group, recently spoke on a panel – "False Claims Act 101: What's a Whistleblower to do? – as part of the Eighth Circuit Conference of the National Employment Lawyers Association.
In recent years, False Claims Act (FCA) lawsuits have dramatically increased in courts across the country. The FCA allows whistleblowers to share the government's recovery of damages from entities who knowingly present a false or fraudulent claim for payment to the government, but there are many traps and unique procedures to be aware of in the pursuit of an FCA case. 
Presenting an overview of the FCA that was useful to employment lawyers, the panel focused on the basics, on the potential hidden pitfalls, and most important, on how to advise employee whistleblowers about their options if they have uncovered fraud against the Government. The panel addressed who qualifies as a proper qui tam plaintiff, how qui tam cases are presented to the government, how cases are filed by private counsel and how are they are handled by the Department of Justice, what types of "false claims" give rise to FCA liability, and what damages are recoverable under the FCA.
The other panelists were David Fuller from the Minnesota office of the Department of Justice, Robert Collins, an attorney from Olathe, KS, and the moderator was Sarah Brown, an attorney from Kansas City, MO.
Said Coler, "False Claims Act cases are both challenging and satisfying. It was a pleasure to be on a panel with such knowledgeable practitioners."
The National Employment Lawyers Association (NELA) advances employee rights and serves lawyers who advocate for equality and justice in the American workplace. Learn more about NELA and its work around the country.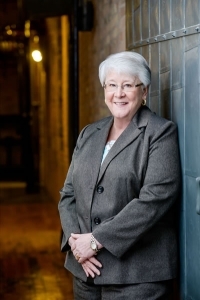 A Partner at Halunen Law, Susan is Chair of the FCA/Whistleblower practice. She represents whistleblowers across the United States in many different industries who challenge illegal corporate conduct, including fraud against the government. As a Labor and Employment Law Specialist, Susan has also brought successful retaliation claims in connection with False Claims Act (FCA) /qui tam cases and as stand-alone actions.