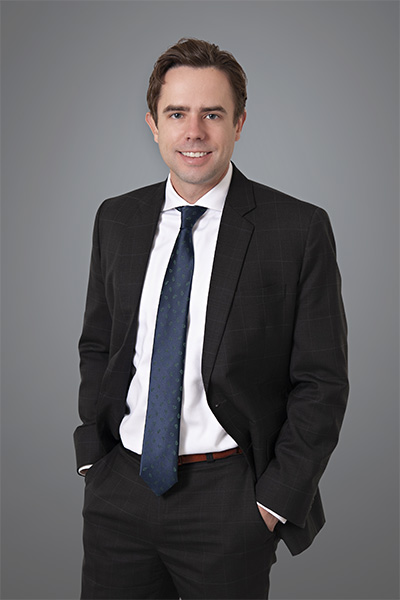 Tenacious. Resolute. Results oriented. Ross Stadheim brings these qualities and more to each and every case.
Early on in law school, Ross Stadheim discovered his true passion—the plainitff side of employment law. Embracing a chance to make a meaningful difference, he never looked back. A partner in Halunen law's Employment Practice Group, Ross has garnered nearly $29 million in settlements and verdicts for his clients. From 2014 through 2021, he has been part of an elite group of just 2.5% of Minnesota attorneys who are under the age of 40, or have practiced law less than 10 years, to be selected to the Super Lawyers list as a "Rising Star." Ross has quickly built a reputation as a skilled, savvy attorney with an exceptional record of recovery for his clients. Out of the 169 cases he has had in his nine years with Halunen Law, all but 6 have resulted in recovery—a 96.5% success rate. However, all cases are judged on the particulars of their individual facts and there is no guarantee of success.
Recognizing the emotional magnitude of wrongfully losing a job, and the momentous task of suing an employer, Ross takes pride in making every effort to keep his clients informed and reassured. Picking up the phone, sending the additional email — whatever it takes — he is committed to a transparent, trustworthy client relationship. Whether an employee has experienced discrimination, retaliation or a wrongful termination, Ross' pragmatic approach is to pursue all options for resolution. Failing that, he doesn't hesitate to go to trial. Clients are well-served by Ross' determination and steadfast commitment to seek justice and compensation to remedy the wrongful acts of others.