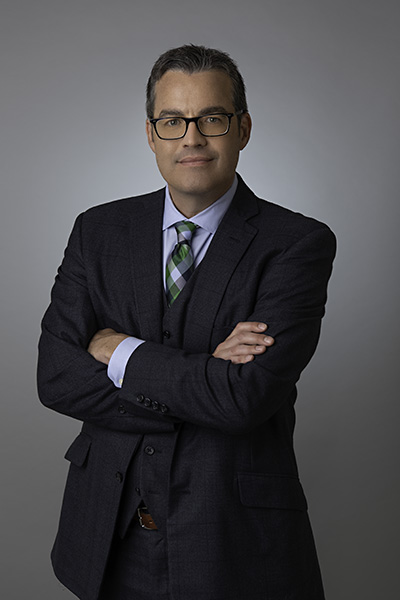 As head of Halunen Law's Employment and Appellate Practice Groups, Chris Moreland is not afraid of any corporate "Goliath."
With over 20 years of experience advocating on behalf of injured railroad workers and other victims of corporate misconduct, he adds significant bench strength to Halunen Law's employment team. His national practice includes substantial verdicts for his clients in state and federal courts across the country, as well as a significant appellate practice, including arguments in the Supreme Courts of Minnesota, Nebraska, and Montana.
Chris is empathetic to the needs of clients who face the frightening prospect of confronting a corporate adversary with seemingly unlimited resources. Reminded daily of his clients' courage, Chris is ready for any challenge. He is proud to bring his expertise and tenacity to bear for those he represents.
An active member of the Minneapolis legal community, Chris serves on the Board of Governors for the Minnesota Association for Justice, a group of trial lawyers organized to promote the administration of justice for public good. He speaks frequently at continuing legal education seminars and has written articles on legal process, rights and resolutions.
A cum laude graduate of Hamline University School of Law, Chris was selected several times to the Super Lawyers Rising Star list, representing the top 2.5% of Minnesota Lawyers either 40 years old or younger and he has been named to the Minnesota Super Lawyers list every years since in 2018.