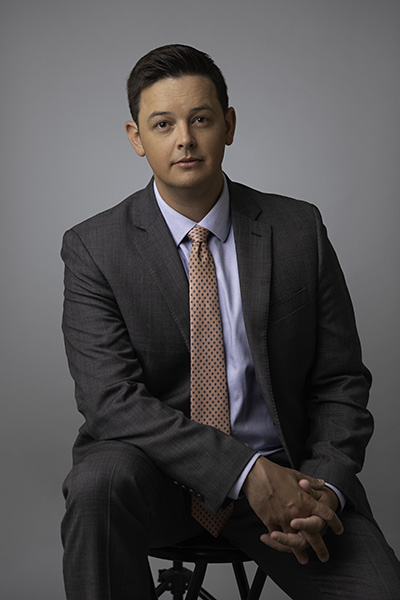 As an attorney on Halunen Law's consumer class action team, Charles Moore greets each day determined to fight the good fight. Protecting workers' rights, ending corporate deceptive business practices, and creating a fair and honest marketplace drives his work every day.
With abounding energy and a quest to unearth the details, he brings analytic skills and insight to each class action case. His work includes cases involving wage theft, consumer products, financial scams, and pharmaceuticals. Seeing his work impact not just workers and consumers, but our society as a whole, drives his steadfast determination. Charles has been selected by Super Lawyers as a Rising Star each year since 2017.
A North Dakota native, Charles' passion for social change emerged while serving as a human rights advocate in Central America. He worked closely with governments, international aid organizations, and intergovernmental bodies to pursue justice on behalf of human trafficking victims. His acquired skills were amply recognized during his studies at Hamline University's law school, receiving certificates in international negotiating from both Queen Mary University of London and the University of Hong Kong.  Additionally, he was awarded a certificate in Advocacy and Problem-Solving from Hamline University and tested his international skills at the William C. Vis International Commercial Arbitration Moot competition in Hong Kong.
A sharp intellect and keen investigative and negotiation skills, paired with an unwavering commitment to honesty and advocacy, make Charles Moore a true champion, and someone you'll be glad to have on your side.