Halunen Law Emma Denny Offers Expertise in Recent Employment Law Education Course
April 30th, 2018
An employee writes a memo on the natural abilities of women; the memo makes the front page of the New York Times. A supervisor carries the White Man's Bible to a rally; he is broadcast on CNN. What are an employer's legal considerations when an employee's speech becomes a lightning rod for controversy?
Halunen Law employment attorney Emma Denny joined a distinguished panel on Apirl 19 to address situations pulled directly from recent headlines. The presentation, "Insightful or Inciteful – When Employee Speech and the Employer's Reaction to It Become the News," featured a group of experts evaluating real-life cases and implications under the National Labor Relations Act Title VII, state laws protecting political speech, and employer codes of conduct.
Joining Denny on the panel were Sandro M. Garofalo, Director and Labor Relations Counsel for Target Corporation, Joseph G. Schmitt, Shareholder at Nilan Johnson Lewis PA, and Tyler Wiese, Attorney at NLRB, Region 18.
"This is such an important, timely topic," said Denny. "In these complex, highly-charged times, the rules of what is and isn't protected workplace behavior can be unclear. I was honored to be a part of this esteemed group and hope by sharing our insights and expertise we provided useful direction for the employment attorneys and others who attended the presentation."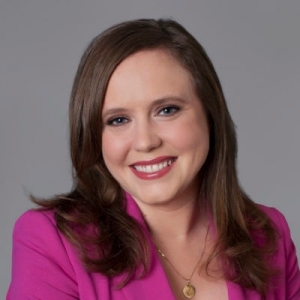 Emma Denny is relentless in her pursuit of justice for clients who have been wronged by their employer. Recognized by Super Lawyers as a Rising Star and as one of the Top Women Attorneys in Minnesota, has successfully litigated cases in state and federal court and negotiated favorable resolutions for clients facing discrimination, whistleblower, harassment, FMLA, ERISA, disability and religious accommodation, wage, retaliation, contract agreements and a host of other disputes.
Learn more about attorney Emma Denny.