Minnesota Based Hospice Provider to Pay $18 Million in Response to Whistleblower Allegations
October 28th, 2016
Hospice and greed. Two words that are diametrically opposed and when combined—toxic.
At its inception, hospice in America was mostly a philanthropic movement led by volunteers and non-profit entities. Today the hospice industry is big business including a large percentage of for-profit providers. According to the Medicare Payment Advisory Commission (MEDPAC) in 2013 Medicare hospice expenditures alone totaled about $15.1 billion for services rendered by over 3,900 providers. (1)
The hospice movement is built on the core belief that patient dignity and respect are fundamental to providing compassionate care to the dying. When the prognosis of a terminal illness carries a life expectancy of 6 months or less it's devastating. Hospice includes access to essential medical care along with emotional and psychological support which enables individuals and their loved ones to live as fully as possible in the time remaining while striving to come to terms with saying good-bye.
Confronted with the responsibility of making end of life decisions, family members are often unprepared for the overwhelming emotional strain when conflicting beliefs and patient wishes collide. Crucial for the peace of mind of all involved is the understanding that the patient's comfort and safety are of paramount importance. The ability to trust medical providers to give advice that is in the patient's best interest is imperative and goes without saying. Or does it?
The Department of Justice (DOJ) recently announced that they had reached a settlement with Evercare Hospice and Palliative Care, a Minnesota-Based hospice provider. (2) Evercare, now known as Optum Palliative and Hospice Care, will pay $18 million to resolve allegations that it billed Medicare program for medically unnecessary hospice services in an effort to garner higher reimbursement to line their own pockets.
Whistleblowers are credited with initially bringing these allegations to the attention of the Government when the former employees filed suit against Evercare under the qui tam provisions of the False Claims Act. In addition, they claimed that Evercare's business practices included discouraging physicians from discharging patients who were not considered terminally ill and failing to update patient files with the required documentation to substantiate continued eligibility.
These practices endanger a life that is already robbed of precious time because the focus is on hospice patients' comfort and pain management and no longer on traditional medical care designed to treat or heal – unless they are discharged. And therein lies the problem. Hospice providers do not receive payment for discharged patients. Providers keep the payments coming by inappropriately certifying patients to remain on hospice care.
In this economy medical providers are often in a head-to-head competition for Government healthcare dollars. This relentless pursuit poses the danger of greed rearing its ugly head when hospice providers follow the predatory nature of corporate America's marketing techniques. According to U.S. Attorney John Walsh for the District of Colorado, "When hospice companies exploit and overbill Medicare by having people in hospice when they do not belong there, it jeopardizes this important benefit for others." (3) Despite the Justice Department's best efforts to safeguard Medicare funds, individuals motivated to violate patient rights for personal gain continue to be a deeply disturbing reality.
For those who have the courage to come forward with facts about this kind of fraud, the ultimate satisfaction is knowing they made a difference for people when they are most vulnerable. In addition, because coming forward takes courage, the qui tam provisions of the False Claims Act allow private parties to share in any recoveries made when they file suit on behalf of the government. At the end of the day, the whistleblowers on Evercare will be awarded a share of the 18-million-dollar settlement.
Those who know about hospice fraud should consult with lawyers experienced in bringing cases under the False Claims Act. This statute is a powerful tool to fight greed when it enters the world of hospice.
References:
March 2013 Report – Ch 12, Pg. 3, P 1 MEDPAC – Nonpartisan legislative branch agency that provides the U.S. Congress with analysis and policy advice on the Medicare program.
https://www.justice.gov/opa/pr/minnesota-based-hospice-provider-pay-18-million-alleged-false-claims-medicare-patients-who Dept of Justice Press Release July 13, 2016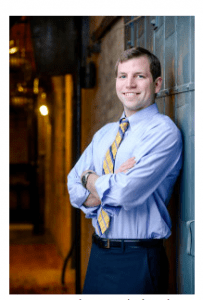 Nathaniel F. Smith
A  whistleblower attorney at Halunen Law, Mr. Smith represents whistleblowers (also known as relators) in False Claims Act / qui tam lawsuits, including healthcare fraud, fraudulent billing to Medicare and Medicaid, pharmaceuticals fraud, medical device fraud, small business fraud, and Department of Defense fraud.