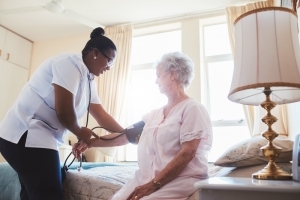 Hospice and greed. Two words that are diametrically opposed and when combined—toxic.
At its inception, hospice in America was mostly a philanthropic movement led by volunteers and non-profit entities. Today the hospice industry is big business including a large percentage of for-profit providers. According to the Medicare Payment Advisory Commission (MEDPAC) in 2013 Medicare hospice expenditures alone totaled about $15.1 billion for services rendered by over 3,900 providers. (1)
The hospice movement is built on the core belief that patient dignity and respect are fundamental to providing compassionate care to the dying. When the prognosis of a terminal illness carries a life expectancy of 6 months or less it's devastating. Hospice includes access to essential medical care along with emotional and psychological support which enables individuals and their loved ones to live as fully as possible in the time remaining while striving to come to terms with saying good-bye.