Whistleblower Physician to Collect $4.5 Million
November 15th, 2016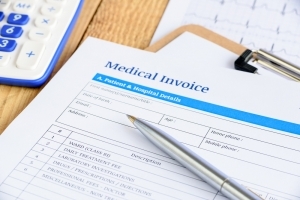 Honesty is the best policy. It's one of the first lessons we learn, and yet it seems there is an epidemic of selective memory loss among providers who choose to defraud Medicare. Our journey begins in South Carolina where another medical provider is paying out millions in an effort to put the allegations of wrongdoing behind them.
This past summer, the Justice Department announced that Lexington County Health Services District Inc. d/b/a Lexington Medical Center located in West Columbia, South Carolina, had agreed to a $17 Million settlement. (1) The settlement resolved allegations that the Center had maintained improper financial relationships with physicians they employed and submitted fraudulent claims to Medicare. This is extremely troubling considering a large percentage of their income is from Government funded programs.
People who rely on Medicare are among our nation's most vulnerable citizens, including the elderly, disabled and terminally ill. In many cases, this is truly their only hope for receiving the medical care they so desperately need, but many could not otherwise afford. Subsequently an extensive body of law protects the rights of these recipients and safeguards the tax payer dollars funding these services with severe penalties for those who choose to ignore them.
Authorities first became aware of the allegations against Lexington Medical Center when Dr. David Hammett, a neurologist, filed a whistleblower law suit alleging that the Center, his former employer, was guilty of actions that violated both the Stark Law and the False Claims Act. Under the Physician Self-Referral Law (42 U.S.C. § 1395nn) (2) also called the Stark Law, physicians are not permitted to refer patients to receive specified health services, paid for by Medicare, from entities with which they have financial relationships, including, for example, ownership/investment interests or compensation arrangements. In addition, the False Claims Act (31 U.S.C. § § 3729-3733) (3) makes it illegal to submit claims for payment to Medicare that a provider knows or should know are false or fraudulent. 
The Allegations indicated that not only did Lexington Medical's compensation agreements with 28 different doctors take into account the volume and value of the doctor's referrals, but they also inflated the cost of services. (4) These excessive charges were in turn billed to Medicare, which is prohibited by law. The suit was brought under the qui tam provisions of the False Claims Act which permits private individuals to sue on behalf of the government and, in return for their vigilance, to share in any recoveries made as a result. The United States joined in this case, and then settled it. As a result of his initiation of the case, Dr. David Hammett will be awarded a portion of the $17 Million settlement—about $4.5 Million.
Moral of this story – A physician's ability to make decisions regarding a patient's care without the any type of outside influence, whether monetary or otherwise, is at the heart of the Stark Law. This is how a patient's right to "untainted" medical treatment is protected. It is up to each of us to make sure these standards are maintained to the highest level of integrity for the good of all. After all, honesty is the best policy
Contact a Whistleblower / Qui Tam Attorney
Persons who are aware of conduct that deprives patients of the unencumbered medical treatment they deserve are well-advised to seek counsel. Attorneys who are experienced healthcare fraud can help navigate the waters of Stark and the False Claims Act, as well as inform individuals about their rights to be free of retaliation if they challenge illegal conduct.
References:
https://www.justice.gov/opa/pr/south-carolina-hospital-pay-17-million-resolve-false-claims-act-and-stark-law-allegations
https://oig.hhs.gov/compliance/physician-education/01laws.asp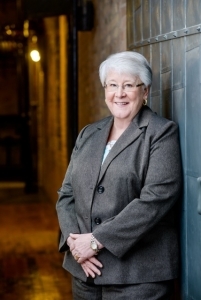 Susan M. Coler, a partner at Halunen Law, represents whistleblowers across the United States in many different industries who challenge illegal corporate conduct, including fraud against the government. As a Labor and Employment Law Specialist, Susan has also brought successful retaliation claims in connection with False Claims Act (FCA) /qui tam cases and as stand-alone actions.