Disgruntled Employees? You Bet. Whistleblowers in the United States
June 5th, 2019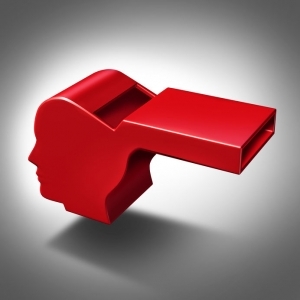 A few years back, a news article reported that a meeting of corporate defense attorneys had called out whistleblowers as primarily "disgruntled employees." This remark reflects a too-common perspective that whistleblowers are a nuisance rather than a contributor to the well-being of our businesses and our government. Far from being a nuisance, whistleblowers are champions of ethical conduct and play a powerful role in prodding businesses to do what is right. Are whistleblowers often disgruntled employees?  Of course.
Employees See What Others Can't
Employees are often in the best position to identify corporate fraud and fraud against the government—the typical targets of whistleblowers. A 2016 report by the Association of Certified Fraud Examiners[1] on global fraud found that employees were the largest source of tips about corporate fraud. This is not surprising. Employees have a unique "insider" knowledge of the inner workings of their employers. Fortunately, fraudulent conduct in the workplace causes at least some employees to "blow the whistle." They push back and do something to change their behaviors. This kind of effort sometimes meets success—but sometimes raises the ire of the employer, hence the discounting of whistleblowers by calling them "disgruntled" (which is defined by Merriam-Webster as "unhappy and annoyed").
The Law Protects Whistleblowers
Blowing the whistle may feel like a risky proposition. And it may be, but an experienced whistleblower attorney can guide whistleblowers in understanding their options and how to protect themselves. A multitude of federal and state laws protect whistleblowers by allowing employees to sue their employers if their whistleblowing leads to retaliation. For example, the False Claims Act has an anti-retaliation provision that can award double back pay and lost front pay to whistleblowers who have been terminated because they fought against fraud against the Government.[2]  Similarly, employees who are treated badly when they blow the whistle on fraud in publicly traded corporations have recourse in the Sarbanes-Oxley Act (SOX).[3] Many states also protect whistleblowers. The Minnesota Whistleblower Act,[4] for example, prohibits retaliation against employees who report actual or planned violations of the law by their employer.
The Law Rewards Whistleblowers   
To encourage employees to come forward, regardless of the risk, many federal and state laws provide rewards for reports of corporate fraud. Under the False Claims Act, for example, a whistleblower stands to receive 15-30% of any money collected by the Government.[5] Many states have similar statutes.[6] Those who report violations of federal securities laws where the Government collects more than $1 million, also stand to receive a 10-30% portion of what is collected.[7] One group that supports and informs whistleblowers about their rights calls this process "incentivizing integrity."[8] And that's what whistleblower reward laws do: they provide a means by which employees whose integrity demands action can look forward to some potential benefit for the risks they are taking.
Disgruntled Employees Are Critical to the Rule of Law
It is impossible for federal and state governments to police all of their transactions for fraud. It is difficult for large corporations to ferret out rogue managers or executives. Small businesses can often engage in illegal conduct "under the radar." This is why employee/ whistleblowers are so important. Their unique perspective gives them the ability to see illegal conduct where others cannot. Whistleblowers are often the first line of defense to corporate fraud and other wrongdoing.
Senator Chuck Grassley has long been a champion of whistleblowers and the laws protecting and rewarding them. He remarked in a speech: "Whistleblowers are patriots and heroes . . . We owe a great debt to you—the whistleblowers. We have a responsibility to follow your example and keep fighting for responsible business and accountable government."[9]
Let's applaud those "disgruntled employees" who have the courage to stand up and blow the whistle on corporate fraud.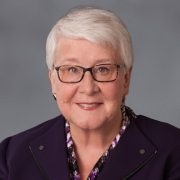 A Partner at Halunen Law, Susan Coler represents whistleblowers across the United States in many different industries who challenge illegal corporate conduct, including fraud against the government. Susan is rated as AV®-Preeminent by the Martindale-Hubbell Peer Review and has consistently been named a "Super Lawyer" since 2008. Learn more about Susan and her work at Halunen Law.
[1]Report to the Nations on Occupational Fraud and Abuse,  https://s3-us-west-2.amazonaws.com/acfepublic/2016-report-to-the-nations.pdf
[2] 31 U.S.C. § 3730(h).
[3]18 U.S.C. § 1514A.
[4] Minn. Stat. § 181.932
[5] 31 U.S.C. § 3730(d).
[6] https://www.halunenlaw.com/practice-areas/qui-tam/state-statutes/
[7] https://www.sec.gov/whistleblowera
[8] Taf.org
[9] https://www.grassley.senate.gov/news/news-releases/grassley-whistleblowers-are-patriots-and-heroes