Good News for Minnesota Employees with Disabilities: Recent Minnesota Supreme Court Decision Requires "Thorough Communication" about Accommodations
May 21st, 2019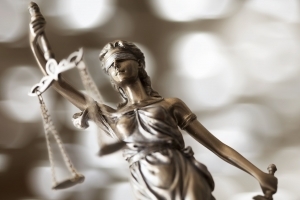 A new case decided by the Minnesota Supreme Court provides additional support to employees with disabilities—it clarifies that employers cannot terminate disabled employees who request an accommodation without a "thorough communication" and "documented good faith efforts" to see if the accommodation would actually pose an undue hardship.
Under the Minnesota Human Rights Act, employers are required to provide reasonable accommodations to qualified workers with disabilities to allow them to perform the essential functions of their jobs. But what do these terms mean?
McBee v. Team Industries, Inc.
The Minnesota Supreme Court recently clarified these terms in the case McBee v. Team Industries, Inc. In McBee, the plaintiff had disabling back injuries as the result of an on-the-job injury. When the employer was told by her physician that she could not lift over ten pounds, her employer terminated her employment. The employer claimed she could not perform the essential functions of her job because of her physical limitations,
The district court granted summary judgment for the employer, finding that the employee was not qualified to perform the essential functions of her job, and that there was no reasonable accommodation available that could allow her to perform the essential functions of her job. The Minnesota Supreme Court reversed the decision, holding that there was a question of fact as to whether being able to lift ten pounds was an essential job function, and whether there were accommodations that could have been provided to allow McBee to perform those functions.
What is an Essential Function of a Job?
The Court defined an essential function as "the fundamental job duties of the employment position," those duties which are "required of all applicants for the job in question." Essential functions do "not include marginal functions of the position." In determining whether a function is "essential," courts must consider:
The employer's judgment as to which job functions are essential;
Written job descriptions prepared before advertising or interviewing applicants for the job;
The amount of time spent on the job performing the function;
The consequences of not requiring the employee to perform the function; and
The current work experience of employees in similar jobs.
What is a Reasonable Accommodation?
A "reasonable accommodation" means "steps which must be taken to accommodate the known physical or mental limitations of a qualified disabled person." There are many different kinds of reasonable accommodations, which differ based on the nature of the disability and the type of work performed by the employee. Some examples might include providing an ergonomic chair for an employee with a back impairment, or allowing an employee time off of work to undergo necessary surgery to treat a disability.
Employers are required to provide reasonable accommodation to qualified employees with disabilities. The only exception is if providing an accommodation would pose an "undue hardship" on their business.
In the McBee case, the Minnesota Supreme Court stated that employers cannot just claim "undue hardship." They must engage in "thorough communication" with the employee to see if the accommodation would pose an undue hardship. This decision provides employees who need accommodations with leverage to insist on a thorough evaluation of their needs and whether a reasonable accommodation is available.
What does this mean for disabled employees in Minnesota?
In short, if you have a disability and need assistance from your employer in order to help you do your job, your employer is required to help you identify and provide accommodations. Here are some steps you may take:
Let your employer know, preferably in writing, what kind of help you need for your disability.
Engage in communication with them to identify accommodations that may help you do your job.
Identify potential accommodations by reviewing the Job Accommodation Network website, run by the US Department of Labor: https://askjan.org/.
Consult with your medical provider about appropriate accommodations for your disability in your workplace, and then let your employer know what your medical provider has recommended.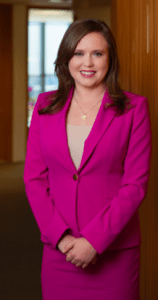 Halunen Law employment attorney Emma Denny has successfully litigated cases in state and federal court and negotiated favorable resolutions for clients facing discrimination, whistleblower, harassment, FMLA, ERISA, disability and religious accommodation, wage, retaliation, contract agreements and a host of other disputes. She is recognized by Super Lawyers as a Rising Star and as one of the Top Women Attorneys in Minnesota. Learn more about attorney Emma Denny.