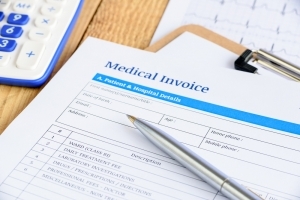 Honesty is the best policy. It's one of the first lessons we learn, and yet it seems there is an epidemic of selective memory loss among providers who choose to defraud Medicare. Our journey begins in South Carolina where another medical provider is paying out millions in an effort to put the allegations of wrongdoing behind them.
This past summer, the Justice Department announced that Lexington County Health Services District Inc. d/b/a Lexington Medical Center located in West Columbia, South Carolina, had agreed to a $17 Million settlement. (1) The settlement resolved allegations that the Center had maintained improper financial relationships with physicians they employed and submitted fraudulent claims to Medicare. This is extremely troubling considering a large percentage of their income is from Government funded programs.
People who rely on Medicare are among our nation's most vulnerable citizens, including the elderly, disabled and terminally ill. In many cases, this is truly their only hope for receiving the medical care they so desperately need, but many could not otherwise afford. Subsequently an extensive body of law protects the rights of these recipients and safeguards the tax payer dollars funding these services with severe penalties for those who choose to ignore them.