Sweet Rewards For Consumers As Cargill Inc. Settles Lawsuit Over Marketing Of Truvia Natural Sweetener Products
December 4th, 2014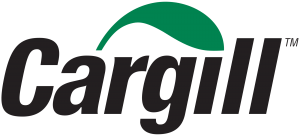 Consumers will be better equipped to decide for themselves whether Truvia Natural Sweetener products are as natural as claimed, owing to a federal district court decision announced late Wednesday, Nov. 26. The court approved a settlement in which Cargill Inc., maker of Truvia, agreed to make substantive marketing changes and better inform consumers about the ingredients and processes used in the manufacturing of Truvia.
The court order resolved the dispute between Cargill Inc. and a small group of consumers who had filed suit against the company over alleged deceptive marketing tactics used to sell Truvia Natural Sweetener consumer products. "Plaintiffs obtained significant changes by filing this lawsuit to challenge Truvia's label," says Melissa Wolchansky, attorney with Halunen Law in Minneapolis and a lead plaintiff's attorney in the lawsuit. Two other law firms also represented the plaintiffs in the lawsuit, before U.S. District Judge Leslie E. Kobayashi in Hawaii.
The settlement put an end to a 19-month legal clash that also resulted in Cargill agreeing to set up a $6.1 million fund to compensate consumers who previously purchased Truvia Natural Sweetener and pay court costs and attorneys' fees, and incentive fees to individual plaintiffs. Cargill admits to no wrongdoing in agreeing to the settlement, which ends the class action lawsuit filed against the company.
The settlement cures the allegations made by plaintiffs, says Wolchansky.
"For example, plaintiffs argued that Cargill's marketing of Truvia as a 'natural sweetener' was misleading, because the product contains processed food ingredients that a reasonable consumer would not consider 'natural'," says Wolchansky. "The plaintiffs demanded that Cargill change its marketing to be more transparent with consumers about what was in Truvia and how it was manufactured. And that is exactly what Cargill agreed to do to settle the case."
Cargill can continue to market Truvia Natural Sweetener, but must make substantive labeling changes and provide more product information to consumers. Specifically, Cargill agreed to:
Put a notice on its label directing consumers to the Truvia.com website for clarification about what ingredients the product contains and how it is manufactured
Clarify its "Nature's Calorie-Free Sweetener" and "Truvia Natural Sweetener provides the same sweetness as two teaspoons of sugar" statements
Add language to product labels directing consumers to a new "frequently asked questions (FAQ)" section on the Truvia.com website, where they can learn about all ingredients present in Truvia such as erythritol, a sugar alcohol derived from corn and other agricultural produce
Remove the phrase "similar to making tea" on all Truvia consumer products packaging (the lawsuit disputed whether the fermentation process used to obtain stevia extract was really similar to distilling tea in a teapot)
"The settlement gives consumers more concrete information to use in deciding whether they want to purchase and consume Truvia," says Clayton Halunen, also of the Halunen Law law firm.
"Let this case serve as an example to other people who believe they were harmed by the actions of a large company," says Halunen. "As a firm, we are committed to standing with consumers who seek to make positive changes in the consumer foods marketplace. It only took a few people willing to stand up to Cargill to force the company to be more transparent with its marketing of a nationally distributed consumer food product, Truvia Natural Sweetener."
Continued Coverage:
CNBC
YAHOO! Finance