Recent Minnesota Supreme Court Case Clarifies Proof Needed for Age Discrimination and Constructive Discharge Claims
June 15th, 2023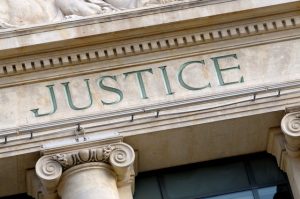 Age discrimination in the workplace is rarely open and obvious. An employer that wants to push an older worker out the door likely won't come out and say, "We're letting you go because you're too old." Instead, the employer may devise pretexts for termination, such as unjustified poor performance reviews.
Alternatively, an employer may make life so miserable and create a work environment so hostile that the employee feels she has no choice but to resign – a situation known as constructive discharge. Under some circumstances, this type of resignation can be treated as a wrongful discharge.
All three of these intertwined issues – age discrimination, a hostile work environment, and constructive discharge – were at issue in a recent case before the Minnesota Supreme Court. The court's decision in Henry v. Independent School District #625 clarified how to prove constructive discharge under the state's anti-discrimination statute, Minnesota Human Rights Act (MHRA).
Henry's Age Discrimination and Constructive Discharge Claims
In Henry, the plaintiff worked as a network technician for the defendant school district from 1997-2017. After 19 years of success in her position, and shortly after new management took over the district, Henry received her first negative performance review and was put on a performance improvement plan (PIP). Further negative performance reviews followed, and one of her managers told Henry he would recommend her termination. Henry, then 57 years old, subsequently resigned from her position.
Henry filed an age discrimination lawsuit against the school district, alleging that it engaged in disparate treatment age discrimination in violation of the MHRA and that the district's discriminatory actions created a hostile work environment under the MHRA resulting in her constructive termination. The act provides that an employer may not, because of age, "discharge an employee," or "discriminate against a person with respect to hiring, tenure, compensation, terms, upgrading, conditions, facilities, or privileges of employment."
The district court granted the school district's motion for summary judgment on both claims. While the court of appeals affirmed the dismissal of the hostile work environment claim, it reversed as to the discrimination claim, concluding that Henry had "presented sufficient evidence of disparate-treatment age discrimination to withstand summary judgment."
'Severe or Pervasive' Harassment Needed to Claim Hostile Work Environment as Basis of Constructive Discharge
The Supreme Court noted that under the MHRA, a constructive discharge could arise from a hostile work environment or from discrimination in the form of disparate treatment, both of which the plaintiff alleged in this case.
Addressing the hostile work environment claim first, the court relied on its previous decisions to reiterate that a plaintiff alleging a hostile work environment must prove "severe or pervasive" harassment.
Henry presented ample evidence that district management targeted older workers for termination or resignation and engaged in other acts that could support a claim that it engaged in disparate treatment of employees because of their ages. The court found, though, that the conduct wasn't the type of "verbal or physical harassment" that's sufficiently "severe or pervasive" to "alter the conditions of employment and create an abusive working environment."
In affirming the dismissal of the hostile work environment claim, the court noted that "Henry did not allege any age-based verbal or physical harassment. Instead, she alleged that due to her age, the School District unfairly placed her on a PIP with the purpose of forcing her to quit. This allegation is more accurately characterized as aged-based disparate treatment than a hostile work environment, which is a different theory of discrimination."
Employer Intent, but Not Notice, Needed to Claim Disparate Treatment as Basis of Constructive Discharge
While the court rejected Henry's claim that she was constructively discharged because of a hostile work environment, it analyzed whether she had presented sufficient evidence of disparate treatment to support a constructive discharge claim under that "theory of discrimination."
The court found, and the district conceded, that there was enough evidence to support three of the four elements needed to show a prima-facie case of age discrimination based on disparate treatment: The plaintiff belonged to a protected class, she was qualified for the position, and circumstances existed to give rise to an inference of discrimination.
But the district argued that Henry didn't provide evidence to support the fourth required element – that she suffered an "adverse employment action" – since she resigned instead of being terminated. The court, however, agreed "with federal courts and with Henry that a plaintiff can satisfy the adverse employment action element of a disparate treatment claim under the [MHRA] by demonstrating constructive discharge."
The court noted that it had previously described constructive discharge as requiring "objectively intolerable working conditions that are created by the employer with the intention of forcing the employee to quit." Elaborating on what constitutes "objectively intolerable working conditions" for a constructive discharge based on disparate treatment, the court held that it occurs when "an employer acts in a manner so as to have communicated to a reasonable employee that she will be terminated, and the plaintiff employee resigns."
It then described what a plaintiff needs to prove to show the requisite "intention of forcing the employer to quit." The court held that a plaintiff may satisfy this requirement in one of two ways:
by demonstrating that the employer deliberately created intolerable working conditions with the intent of forcing the employee to quit; or
by demonstrating that resignation was a reasonably foreseeable consequence of the employer's deliberate actions.
The Supreme Court held that Henry had submitted enough evidence to support both of these requirements based on "her PIP and the circumstances surrounding it." The court, therefore, reversed summary judgment on that claim and allowed Henry's disparate treatment constructive discharge claim to proceed.
Notably, the court also held a plaintiff who can prove employer intent doesn't need to notify the employer about the conditions or provide it with the opportunity to fix the issue before resigning. This holding is a repudiation of federal constructive discharge cases that include this requirement. In so deciding, the Court emphasized that Minnesota courts "are not bound by federal law in our application of the Human Rights Act."
Forced to Resign Because of Prohibited Discrimination? Contact Halunen Law Today for a Free Consultation.
As the Supreme Court neatly summarized, "a disparate-treatment-based constructive discharge can occur where, due to the employer's illegal discrimination in the form of unfavorable treatment based on the employee's protected status, 'the handwriting [is] on the wall and the axe was about to fall.'"
If the "handwriting is on the wall" for you because of prohibited discrimination or you recently resigned because of such discrimination, we welcome the opportunity to meet with you. During a free, confidential consultation, our employment discrimination lawyers will listen to your story, answer your questions, help determine if you have grounds to pursue a claim, and explore options for addressing illegal conduct. Call Halunen Law at 612-605-4098 or complete our contact form to arrange for your consultation.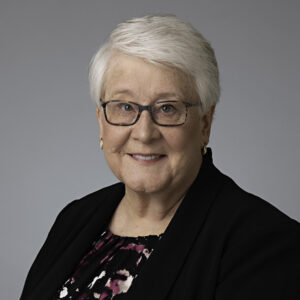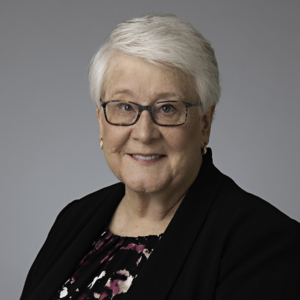 A Partner at Halunen Law, Susan Coler is a member of the Halunen Law False Claims Act (FCA)/ Whistleblower Practice Group. She represents whistleblowers who challenge illegal corporate conduct, particularly fraud against the government. As an MSBA Labor and Employment Law Specialist, Susan has also brought successful retaliation claims in connection with FCA/qui tam cases and as stand-alone actions.