Paid Sick Leave for More Employees in Minneapolis and St. Paul
December 15th, 2016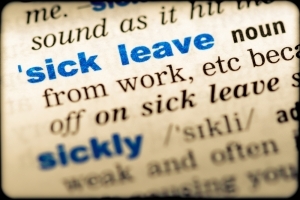 In the United States, paid sick leave is offered to only half of the full-time workforce. Unfortunately, access to paid sick leave is greatly diminished if you are a low-wage earner. A recent study shows that seven out of ten low-wage workers do not have paid sick time available. For many low-to-medium wage workers, the decision to take time off work to recover from an illness or to take care of a family member is a choice between their health and financial security.
To address this problem, Minneapolis and St. Paul have both passed ordinances mandating paid sick leave for most employees.
The sick leave can be used for a wide variety of reasons. Acceptable uses include the following:
To care for the employee's own mental or physical illness, injury, or health condition;
To care for a family member's mental illness, injury, or health condition;
To seek preventative medical or health care; and
In the case of domestic abuse, sexual assault, or stalking, to seek medical attention, obtain services from a victim services organization, obtain psychological counseling, seek relocation, or take legal action.
The ordinances permit an employee to take up to four hours of paid sick leave at a time. If the need for use of sick time is foreseeable, an employer may require advance notice. If the need for sick leave is not foreseeable, an employer may require an employee to give notice of the need for sick time as soon as possible.
No one should be retaliated against for taking time off work to take care of themselves or a loved one. With this in mind, both ordinances contain anti-retaliation provisions that prohibit employers from retaliating against employees who exercise their rights under the ordinances. That means that an employer cannot fire or treat an employee differently for taking paid sick time off. An employer who retaliates against an may be liable for damages, including attorney's fees.
These ordinances take effect for most employers beginning on July 1, 2017. Employees should be aware that the paid sick leave ordinances are not the only protections available to them. Employees may be eligible for unpaid FMLA leave or may have a qualifying disability under the MHRA or ADA that warrants a reasonable accommodation. Each of these statutes provide potential avenues for individuals to pursue, without retaliation, if they are experiencing a serious health condition. Employees who believe they are experiencing retaliation because they have a disability, have taken FMLA leave, or for taking paid sick leave in Minneapolis/St. Paul are advised to seek counsel. Attorneys experienced in employment law can help them understand their rights and achieve the best solution for their needs.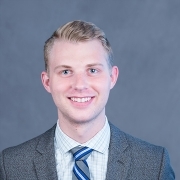 Colin Pasterski works in Halunen Law's employment and consumer class action practice groups. He brings tremendous dedication to take a stand on behalf of employees, consumers, and whistleblowers. Learn more about Colin
References:
https://www.whitehouse.gov/sites/default/files/docs/leave_report_final.pdf
https://www.dol.gov/featured/paidleave/get-the-facts-sicktime.pdf
http://www.minneapolismn.gov/meetings/legislation/WCMS1P-150731
https://www.stpaul.gov/departments/human-rights-equal-economic-opportunity/contract-compliance-business-development/earned