Have I Been Wrongfully Terminated?
June 6th, 2018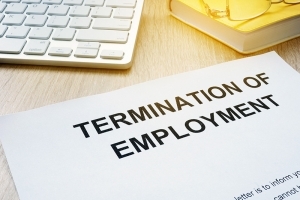 Minnesota is known as an employment "at-will" state. This means that an employer can terminate an employee for any reason, or no reason at all. This "at-will" doctrine gives employers considerable discretion, and allows them to terminate an employee for what may seem like unreasonable and irrational reasons. For example, let's say your employer terminates you for walking into work one day with a Pepsi because he has an unofficial Coca-Cola-only policy. While this is not a great business practice, there is nothing wrongful or illegal about this termination.
So, what makes a termination "wrongful"?
Minnesota law only makes a termination "wrongful" in a few circumstances. A termination is wrongful when an employer terminates an employee because of a protected characteristic, or because the employee engaged in protected conduct/activity.
Protected Characteristic
According to the Minnesota Human Rights Act ("MHRA"), protected characteristics include an individual's race, color, creed, religion, national origin, sex, marital status, status with regard to public assistance, familial status, disability, sexual orientation, or age. Minn. Stat. § 363A.01. Therefore, if an employer terminates an employee based upon any of these traits, the termination may be wrongful and is typically characterized as discrimination.
Protected Conduct
Next, a termination may be wrongful if an employer terminates an employee for engaging in "protected conduct," such as reporting violations, or suspected violations of any federal or state law (i.e., "whistleblowing"); participating in an investigation or hearing; refusing to engage in unlawful activities; associating with members of a protected class; or reporting the quality of care a health care organization provides its patients. Minn. Stat. § 181.932; See also Minn. Stat. § 363A.01. In these cases, the illegal termination is typically characterized as retaliation.
Minnesota law also prohibits an employer from terminating an employee because that employee opposed a practice forbidden under the MHRA by making a complaint or filing a report of discrimination. Minn. Stat. § 363A.15
In addition to the above, your termination may be wrongful if your employer terminates you for any of the following: taking leave under the Americans with Disabilities ("ADA") or the Family and Medical Leave Act ("FMLA"), asking for a reasonable accommodation pursuant to the ADA, filing a workers' compensation claim, or engaging in collective bargaining activities (e.g., "unionizing").
What To Do If You Are Wrongfully Terminated
The first thing you can do is make sure you save all relevant documents from your employment. For example, you should save any application/offer materials, e-mails, employment agreements, performance reviews, doctor's notes, medical leave requests, or anything similar that may be relevant to a future lawsuit.
The second thing you can do after being terminated is request, in writing, a copy of your personnel file covered by Minnesota Statute § 181.961.ii Most employment attorneys need these documents to assess the viability of your claim.
If your employer still owes you your final wages, you may request your wages as well (Minnesota Statute § 181.13). After making this demand, your former employer has 24 hours to comply or it may be assessed penalty damages equal to one days' worth of wages for up to 15 days.
The third thing you can do is consult with an employment attorney. It is important to talk with an attorney immediately because the statute of limitations on your claim may be running. Halunen Law offers a free consultation to discuss the merits of your claim and your options.
What Types Of Damages Can You Typically Receive In A Wrongful Termination Lawsuit?
Depending on the nature of the case, a wrongfully terminated employee may be awarded wage loss damages (including front pay and back pay), emotional distress damages, and sometimes other punitive damages.iii
Don't let your employer get away with wrongful termination. Let's take a stand.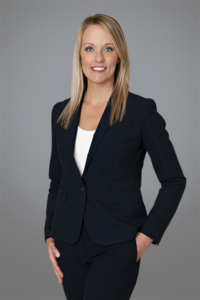 This article was written by Halunen Law employment law attorney Amanda Crain. Selected for the Minnesota Super Lawyers Rising Stars list consecutively since 2014, she is committed to do what's right for employees facing wrongful termination, discrimination, harassment, or other illegal workplace practices. Learn more about our team.