Minnesota's Revived Law on Reasonable Accommodations
January 7th, 2022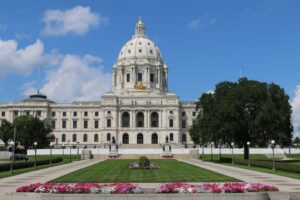 Individuals with disabilities are afforded considerable legal protection against workplace discrimination under both state and federal law. The Minnesota Human Rights Act ("MHRA") is our state law that prohibits discrimination, harassment, and retaliation based on protected characteristics in Minnesota. In the context of individuals with disabilities, the MHRA provides that, except when based on a bona fide occupational qualification (a.k.a. a reasonable necessity to carry out a particular job function in the normal operation of an employer's business),[1] employers must provide a reasonable accommodation for job applicants or qualified employees with disabilities unless the employer can demonstrate that the reasonable accommodation would pose an undue hardship on the employer's business.[2] This has led many to question just what steps must be taken to accommodate for an individual's disability.
In 2019, a lawsuit involving this exact issue made its way to the Minnesota Supreme Court. The result of the case titled, McBee v. Team Industries, Inc., functionally gutted the protections of an employer's obligation to engage in the interactive process to determine an appropriate reasonable accommodation.[3] However, the Minnesota Legislature recently amended the MHRA, codifying this particular requirement of employers and protecting the rights of employees once again.
On June 30, 2021, the Minnesota Legislature abrogated the McBee ruling by amending the reasonable accommodation section of the MHRA. In doing so, the legislature made it clear that the MHRA requires an employer to engage in "an informal, interactive process with the individual with a disability in need of the accommodation," adding "this process should identify the limitations resulting from the disability and any potential reasonable accommodations that could overcome those limitations."[4]
Additionally, in defining whether an accommodation would impose an undue hardship on an employer, the MHRA also requires employers to have "documented good faith efforts to explore less restrictive or less expensive alternatives."[5] This language is absent from the Americans with Disabilities Act (the federal law) and Equal Employment Opportunity Commission guidance.
Reasonable workplace accommodations for individuals with disabilities have raised many questions, and they are often difficult to navigate. As an employee, you have rights, and the attorneys at Halunen Law are committed to ensuring that they are protected.
If you have been denied employment or terminated and think that this decision may be predicated on an illegal reason (e.g., discrimination), the experienced attorneys at Halunen Law are here to help. Contact us today for a free consultation.
[1] https://www.eeoc.gov/laws/guidance/cm-625-bona-fide-occupational-qualifications.
[2] Minn. Stat. § 363A.08, subd. 6(a).
[3] See McBee v. Team Industries, Inc., 925 N.W.2d 222 (Minn. 2019).
[4] Minn. Stat. § 363A.08, subd. 6(a).
[5] Minn. Stat. § 363A.08, subd. 6(b)(5).