CLASS ACTION AGAINST KIA ALLEGES ENGINE DEFECTS
January 8th, 2013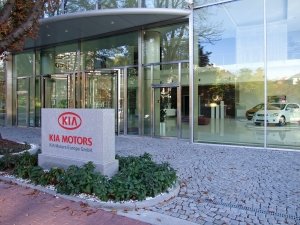 In a prior post we reported on how Korean automaker Hyundai faced a class action lawsuit based on false claims about how fuel efficient its models were. We also discussed how Ford was under fire for the same type of EPA estimate flaws. It appears that another automaker is being held accountable for defects that could (or may already have) affected engine performance and gas mileage.
According to a class action filed in New Jersey, owners of Kia's Sorento SUV claim that it concealed a manufacturing defect that could leave the vehicle vulnerable to catastrophic engine failure. Specifically, they claim that Sorentos were built with defective crank sprockets that could lead to severe heat buildup, which can contribute to the loss of steering control and engine failure. Class members claim that these hazards increase the potential for accidents.
Additionally, they contend that Kia has known about the defect for years and took no steps to abate the problem despite numerous online complaints. Meanwhile, Kia continued to make public statements touting the quality and reliability of the Sorento, along with its other models. As such, the class believes that Kia continuously engaged in a false and misleading advertising campaign that caused consumers to purchase defective vehicles.
We find this story interesting because the class also alleges that Kia profited from making replacements and repairs despite knowing the true nature of the problem. A classic example of introducing a product known to have problems, then selling a solution to simply to increase profitability.
Source: TopClassActions.com, Sorento engine defect class action lawsuit, January 8, 2013