Truck Drivers, Couriers, and Delivery Service Workers Beware! You May Be Misclassified.
December 2nd, 2019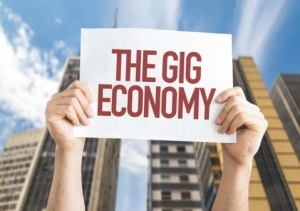 Employee misclassification has become a huge problem in the United States. Employers who want to increase profits by not paying withholding and other taxes and escaping liability for workers' compensation and unemployment claims will often claim that their workers are 'independent contractors' or 'consultants' (ICs), even though these people perform jobs that go to the heart of the employer's business.
As an example, it has become almost automatic for operators of trucking, courier, and delivery services to use only independent contractor drivers. Why? The answer is simple- they save hundreds, maybe millions, of dollars each year by stiffing workers of benefits like 401(k) matches, insurance coverage, overtime, etc.
For many years now companies have largely gotten away with this intentional misclassification by requiring workers to sign agreements with arbitration clauses and class action waivers. When workers challenged misclassification they were required to do it individually, rather than as part of a larger group of workers, and had to submit their claim to an arbitrator rather than a judge (arbitrators often coming from the ranks of lawyers that defend corporations). As a result, it became almost impossible to succeed in these types of cases. However, the tide has finally turned.
One of the first class actions to challenge misclassification of employees was brought by Halunen Law, along with a group of other employment lawyers. In the FedEx Litigation,[1] corporate courier drivers were employees of the company while drivers doing exactly the same job working for FedEx Ground and FedEx Home were deemed, independent contractors.
Both Ground and Home drivers had to pay all their own expenses including purchasing or leasing their delivery vehicles. They also did not receive any of the benefits the corporate drivers did. The case, which actually involved multiple cases, was litigated for over 10 years before it was settled for a total of almost $500 million. The case was brought before arbitration clauses and class action waivers were made routine in driver agreements.
Just recently, however, Swift Transportation settled a case for $100 million with approximately 20,000 owner-operator drivers who entered into independent contractor agreements with Swift. Van Dusen v. Swift Transportation Co., Inc., No. CV 10-899 (D. Ariz. Mar. 11, 2019). Swift drivers had an agreement that provided for arbitration as well as a class action waiver.
The Swift lawsuit was commenced in the federal district court in Arizona over nine years ago. The class action complaint claimed that the drivers were employees of Swift who had been misclassified as ICs and were paid below the federal minimum wage level when taking into account their lease payments, costs of maintaining their trucks, and paying for fuel, tolls, and insurance. The lawsuit against Swift was brought under the Fair Labor Standards Act as well as state wage and contract laws.
Like most defendants in these cases, Swift sought to compel arbitration on an individualized basis under the arbitration provisions in the drivers' IC agreements. Swift's arbitration clause was found unenforceable when it was held by a district court judge to be part of a "contract of employment" that is exempt from arbitration under the Federal Arbitration Act (FAA). The court ruling eventually led Swift to agree to the proposed settlement, even though it vigorously denied misclassifying any owner-operators.
Analysis and TFkeaways: Misclassification Cases Are Winnable
Given the development of misclassification law over the past several years, we are at a juncture where cases that once would be almost impossible to win are, in fact, winnable. The wins for employees could be substantial. With statutes of limitations in some states as long as six years, successful employee drivers may be entitled not only to payment of minimum wage and overtime, but reimbursement for all out of pocket expenses including the cost of their delivery vehicles. The magnitude of these damages could be staggering to large corporations who continue to intentionally violate the law and wager that paying a fine if caught would be substantially less than paying employees what they are actually owed. This is a wager I, for one, look forward to taking on.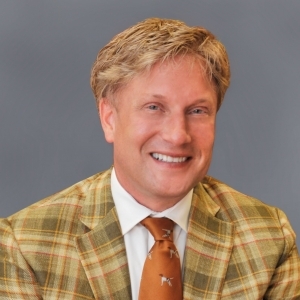 Clayton Halunen is the founder of Halunen Law. After more than 20 years of practice, Halunen has successfully tried to verdict employee discrimination, harassment and whistleblower cases. He has litigated and won countless high-profile cases that have significantly altered corporate practices and garnered millions of dollars in awards and settlements for his clients. Learn more about Clayton Halunen.
[1] http://www.talentwave.com/fedex-worker-misclassification-case-settled-for-227-million/