Employee's Rights When Summoned For Jury Duty
December 5th, 2019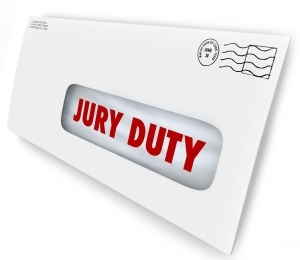 What rights does an employee have when jury duty calls?
This is a common question many Minnesotan employees have as they followed the media's coverage of the high-profile case of Mohamed Noor, a police officer on trial for shooting Justine Ruszczyk (Damond) after she reported a crime being committed near her home.  The trial started with jury selection on April 1, 2019, and lasted nearly a month. On April 30, 2019, the jury returned after 11 hours of deliberation and convicted Mohamed Noor of third-degree murder and second-degree manslaughter.
During the initial jury selection phase of the trial, many media outlets reported the court dismissing numerous jurors for various reasons, such as bias, but also because of financial hardship. For example, the court excused several potential jurors because they could not find/afford childcare or could not afford to miss a paycheck (let alone a month of work).[1]
This trial made obvious the challenges and implications of being summoned for jury duty, especially if it is a month-long trial. Employees may worry about taking extended absences from work, whether their employer can terminate them, and whether they will be able to pay bills while serving on the jury. So, what rights – if any – does an employee have with respect to jury duty.
The Dos and Don'ts of Jury Duty
DO Abide By The Summons Packet. When the court initially summons you for jury duty, you will receive an official "summons" packet. This packet includes juror information and a block of time (typically a month) when you are "on-call" for potential trials. If a trial date is finalized within your block, then you must report to the courthouse to begin your jury service. It is important to report unless you are excused for "good cause," since it is a misdemeanor if you fail to appear. If, for any reason, you are unable to make it that day or on time, call the jury office right away. For jury office telephone numbers by county, please visit: http://www.mncourts.gov/Jurors.aspx.
DO Notify Your Employer Immediately. An employer is required to provide unpaid time off for any employee reporting for jury duty. An employer may request your summons or other supporting documentation for verification, so you may want to have that information handy. However, the law unfortunately does not require an employer to pay an employee while they are out of work. This is a big consideration for some people since the court only offers a limited stipend to compensate a juror's time (usually $40 per day plus $.565 per mile).
DO Contact Us, If Your Employer Retaliates Against You. The law prohibits an employer from discharging, harassing, or otherwise penalizing employees who take time off to serve as jurors. If your employer retaliates against you because you reported to jury duty, call the attorneys at Halunen Law right away.
DON'T Lie During Jury Selection. If there is a trial, you will next proceed through voir dire, or jury selection. During this time, the attorneys from both sides question the pool of jurors about bias and other things that may prevent them from being an impartial juror. If you are unable to be a juror for any reason (including family, financial, or personal reasons), it is wise to be honest with the attorneys. However, that does not mean the court will automatically dismiss you. The court may still select you to serve as a juror or an alternate. However, lying to a court during the process can result in a charge of [2]
DON'T Despise Jury Duty, DO Embrace the Opportunity! While many people become beleaguered upon seeing a jury summons, you should enjoy this opportunity! The ability to serve on a jury is a foundational principle of our democracy and many people around the world do not get to experience this privilege. In addition, many jurors reflect fondly on their experience since they saw our justice system first hand, while hearing about many interesting fact patterns and issues.
If you are a juror and feel that you have been treated unlawfully by your employer, contact Halunen Law's employment today for a free consultation at (612) 605-4098. Our employment law attorneys are happy to help.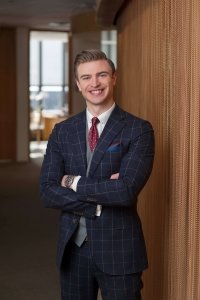 As an employment attorney at Halunen Law, Colin is passionate about his work, the opportunity to share his client's story, and to right a wrong. He is proud to be part of Halunen Law's tenacious group of attorneys who continually work to bring meaningful change to their clients' lives and the law.
[1] https://www.twincities.com/2011/12/21/potential-juror-charged-with-perjury/.
[2] https://www.mprnews.org/story/2019/04/08/day-6-jury-could-be-seated-monday-in-noor-trial.