NLRB Says Employers Can No Longer Use Severance Agreements to Buy Laid-Off Employees' Silence
July 19th, 2023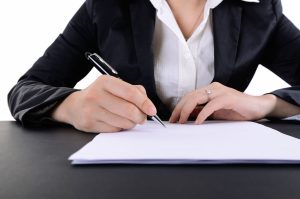 Most employers don't offer severance packages to laid-off employees out of the kindness of their hearts. They do so because they're buying something. That something may be employees' release of any harassment or discrimination claims or promises not to solicit employers' customers. Employers also use severance agreements to buy employees' silence. As a result, employees are frequently barred from discussing the terms of their agreements or making disparaging remarks about their employers.
But under a Feb. 23, 2023, National Labor Relations Board (NLRB) ruling, employers can't use severance agreements to silence laid-off or furloughed employees. Reversing a decision made under the previous administration, the board held in McLaren Macomb that requiring a laid-off employee to sign a nondisclosure and nondisparagement agreement as a condition of receiving severance benefits violates the employee's rights under the NLRA.
Specifically, the board found that "a severance agreement is unlawful if its terms have a reasonable tendency to interfere with, restrain, or coerce employees in the exercise of their [NLRA] Section 7 rights, and that employers' proffer of such agreements to employees is unlawful."
Section 7 of the NLRA guarantees employees "the right to self-organization, to form, join, or assist labor organizations, to bargain collectively through representatives of their own choosing, and to engage in other concerted activities for the purpose of collective bargaining or other mutual aid or protection."
While that language may sound like it only applies to unionized workers, Section 7 applies to all nonmanagerial or nonsupervisory employees (except airline and railroad employees), whether in a unionized workplace or not.
Agreements Can't 'Preclude an Employee from Assisting Coworkers With Workplace Issues
In McLaren, 11 furloughed employees signed severance agreements that contained the following common nondisclosure and nondisparagement language that the NLRB ultimately found unlawful:
Confidentiality Agreement. The Employee acknowledges that the terms of this Agreement are confidential and agrees not to disclose them to any third person, other than spouse, or as necessary to professional advisors for the purposes of obtaining legal counsel or tax advice, or unless legally compelled to do so by a court or administrative agency of competent jurisdiction.
Nondisclosure. At all times hereafter, the Employee agrees not to make statements to Employer's employees or to the general public which could disparage or harm the image of Employer, its parent and affiliated entities and their officers, directors, employees, agents and representatives.
The board determined that "[p]ublic statements by employees about the workplace are central to the exercise of employee rights under the Act." Accordingly, "a severance agreement is unlawful if it precludes an employee from assisting coworkers with workplace issues concerning their employer, and from communicating with others, including a union, and the Board, about his employment."
Not only did the board hold that such agreements were unlawful, but it also concluded that proposing provisions that restrain employees from discussing the terms of their employment or severance violates the NLRA:
Where an agreement unlawfully conditions receipt of severance benefits on the forfeiture of statutory rights, the mere proffer of the agreement itself violates the Act, because it has a reasonable tendency to interfere with or restrain the prospective exercise of Section 7 rights, both by the separating employee and those who remain employed.
What the Decision Means for Laid-Off Employees
Decisions like McLaren are the primary means through which the NLRB makes and enforces policy. As such, this case now represents the board's official position on these provisions in severance agreements. When the board reviews similar agreements in the future, it will rely on the McLaren decision to guide its analysis, unless a court of appeals vacates the decision.
As a result, employers may have a difficult time enforcing existing severance agreements that contain nondisclosure or nondisparagement provisions like those above. If you're a recently or soon-to-be laid-off employee and receive a proposed severance agreement, the NLRB decision is one more reason to consult with experienced employment counsel before signing anything. Understanding your rights, as well as the limits on what employers may ask of you, can be the key to negotiating and securing the best possible severance package.     
If you'd like to discuss your existing or proposed severance agreement in light of this decision, please contact Halunen Law or call (612) 605-4098 for a free consultation.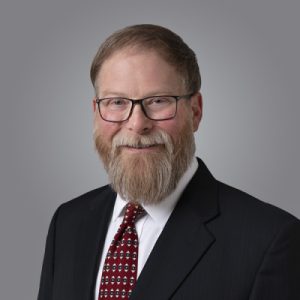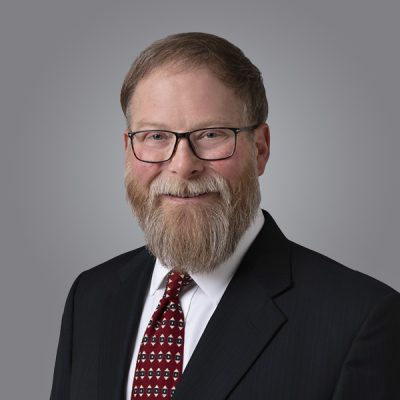 As chair of  the Firm's Employment Practice Group, Brent Benrud is a leader with decades of litigation experience and a depth of knowledge that he brings to his practice and the work of the employment attorneys in his practice group. Brent serves his clients well through the depth of his experience and ability to navigate complex legal matters and negotiate them to successful conclusions.