MINNESOTA LEGISLATURE CONSIDERS PAID FAMILY & MEDICAL LEAVE (AGAIN)
July 6th, 2020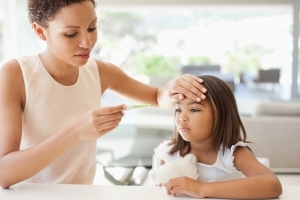 With the 2020 elections fast-approaching, focus has again shifted to issues surrounding the availability of health care and medical leave. Unfortunately, but perhaps not surprisingly given the current political climate, we're hearing a lot of talk, but not seeing a lot of action, which is particularly tragic given the fact that less than 15% of workers nationwide currently have access to paid family or medical leave.
The lack of paid leave can have devastating consequences on employees who are forced to miss work in order to take care of their sick children, elderly parents, etc. Indeed, such employees often find their paychecks being docked for missed time, or, in the case of long-term illness or family care obligations, may even be terminated. While there are some laws that require certain employers to provide periods of unpaid leave (for example, the federal Family Medical Leave Act (FMLA)), those laws do not provide any relief from the economic hardships that almost invariably accompany an unexpected medical leave.
The Minnesota Legislature is currently considering a bill (HF 5-Halverson) that would alleviate some of those financial hardships. Specifically, the MN House DFL has proposed legislation known as the Paid Family Medical Leave Act (PFMLA), which would provide Minnesota workers with up to 12 weeks of paid leave to care for a family member with a serious health condition, or to bond with a newborn child.
Generally speaking, workers would be eligible for partial wage replacement ranging from 55-90% of their regular wages, with benefits capped at $1,000 per week. Costs for the program would be split between employers and their employees, with each paying approximately $100 per year for each worker. Importantly, employers who already provided paid family leave would be able to opt out of the program and would not be required to pay such program costs.
This is not the first time the Minnesota legislature has considered the PFMLA. In 2019, Minnesota House Democrats included the substance of the Act in their initial jobs bill, but the Republican-controlled Senate opposed it, forcing it to be dropped from final negotiations.
We at Halunen Law support this legislation and the critical benefits and protections it would provide to Minnesota workers. We hope you feel the same, and if you do, we would urge you to contact your state representatives and let them know.
HELPFUL LINKS
For a summary of the PFMLA, click here:
https://www.house.leg.state.mn.us/dflpdf/e80dacba-5b81-4b8e-8861-828d90b2e6ad.pdf
For the text of HF 5 and more detailed information, click here:
https://www.house.leg.state.mn.us/bills/Info/HF5/91/2019/0
To find your congressional district, click here:
https://www.gis.leg.mn/pdf/leg2012/2012combo.pdf
To find out who represents your district in the Minnesota House of Representatives, click here: https://www.gis.leg.mn/php/house.php
To find out who represents your district in the Minnesota Senate, click here: https://www.gis.leg.mn/php/senate.php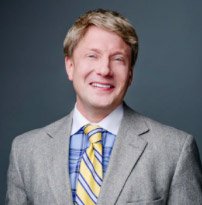 As the founder of Halunen Law, Clayton Halunen is not afraid of any corporate "Goliath." His successful national practice includes substantial verdicts for his clients in state and federal courts across the country.