May is Mental Health Month – Be Aware of Your Protections
May 4th, 2021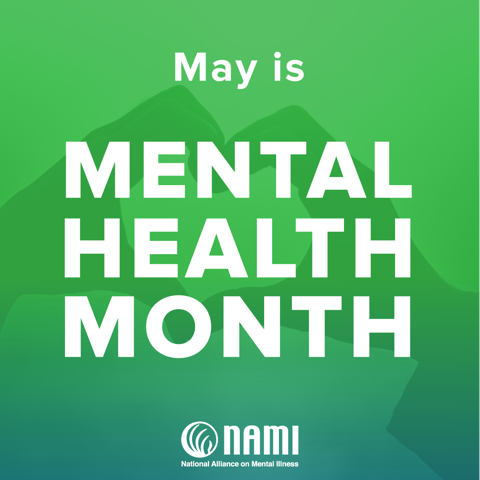 May is Mental Health Month – a time to promote and unite our efforts around mental health awareness. Millions of people in the U.S. are affected by mental illness each year. In fact, 1 in 5 adults will experience some form of mental illness during their lifetime.[1]
Those numbers are destined to increase as the COVID-19 pandemic presses on, causing growing rates of anxiety, depression, substance use, trauma, and excessively high rates of stress. Now, more than ever is the time to support employees with mental health illness and promote positive mental health in the workplace.
For people with mental health illnesses, balancing the demands of work while also caring for mental illness can be difficult, if not feel impossible. For example, a recent survey by Mental Health America found that more than 75% of workers are afraid of being punished for taking a day off to attend to their mental health.[2]
Luckily, federal and state laws—such as the Americans with Disabilities Act (ADA), Family Medical Leave Act (FMLA), and the Minnesota Human Rights Act (MHRA)—are designed to protect the jobs of employees with disabilities or medical conditions, including those with mental illness.
For example, under federal and state law, you may be able to request a reasonable accommodation to help you manage your mental health—such as taking a leave of absence, getting time off to attend therapy appointments, working from home, or seeking a modified work schedule or work environment—so that you are better able to tend to your well-being.
Under the MHRA and ADA, it is also unlawful to discriminate against an employee with a mental health condition, which includes failing to hire, harassing, retaliating against, or terminating an employee due to a mental health condition.
Mental illness can touch all areas of a person's life, including work. If you are struggling with your mental health and want to know more about your rights as an employee, contact Halunen Law and speak with one of our experienced employment law attorneys today.
To learn more about mental illness and the resources available visit the National Alliance on Mental Illness website.
[1] https://www.nami.org/NAMI/media/NAMI-Media/Infographics/NAMI_YouAreNotAlone_2020_FINAL.pdf