Halunen Law Attorney Lon Leavitt Speaks on Cutting-Edge Issues at National False Claims Act Conferences
December 11th, 2020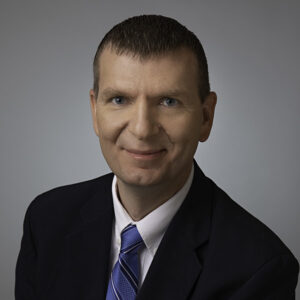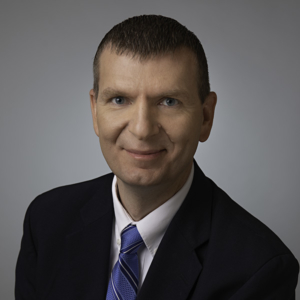 In mid-November and again last week, Halunen Law attorney Lon Leavitt, partner and chair of the False Claims Act/Whistleblower Practice Group, provided his expertise in presentations at national conferences on important and developing issues in False Claims Act law.
The first was a panel at a national conference series that looks at real-life FCA practice in specific jurisdictions.  Called "The False Claims Act Today," the virtual event, organized by the Qui Tam Section of the Federal Bar Association, focused on FCA practice in Arizona.  With Lon on the panel were a federal judge, a senior trial attorney with the Department of Justice, and a defense attorney.
Panel topics included the types of FCA cases most welcomed by the government, how local prosecutors work with the Department of Justice in Washington D.C. to investigate complaints and weigh intervention, and the local impact of the Supreme Court's recent FCA decisions.  From his perspective as a former Assistant United States Attorney, Lon offered specific insights on how an AUSA best handles FCA and other civil enforcement on the government's behalf; why it is important to determine a government agency's paying decision and views on fraud allegations; what makes an ideal and non-ideal relator or whistleblower; and tips for preparing relators for government interviews, persuasively presenting their cases, and maximizing their share of the recovery.
On December 2, 2020, Lon spoke on a panel titled "Damages and Penalties Update" at the Virtual Civil False Claims Act and Qui Tam Enforcement Institute, a national conference for FCA attorneys hosted by the American Bar Association.  Other panelists were an assistant director of the Department of Justice's section that oversees and handles FCA/qui tam cases, an assistant attorney general from the Georgia Attorney General's Office, and two defense attorneys.
The panel discussed how the damages sought and measured can influence the pleading of an FCA case, the government's intervention decision, and a case's settlement or trial value.  Panelists also addressed differences between full-value and benefit-of-the-bargain damages, statistical sampling, fairness hearings, penalty updates, and damages issues that arise with loans and grants, two potentially emerging areas.  In addition, Lon shared his views on the purposes of the FCA damages provisions, gross vs. net trebling, challenges relators face when using statistical sampling, and limits on how long the taint of a kickback lasts.
"The issues addressed in these panels drastically impact the way relators' attorneys handle and resolve FCA cases, and these presentations provide an opportunity to both hear and influence the perspectives of the government, judges, and defense attorneys," Lon said.  "I was grateful for the opportunity to share my views on how these important aspects of FCA litigation have developed in the past and should be shaped going forward to protect taxpayer funds and the brave whistleblowers who step forward to shed light on fraud against the government."