Halunen Law Attorney Emma Denny to moderate panel of distinguished judges in upcoming CLE session
February 19th, 2021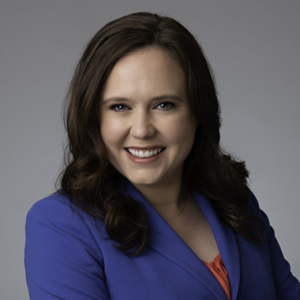 On February 23, Halunen Law employment attorney Emma Denny will moderate a Minnesota State Bar Association CLE session entitled "Civil Litigation During a Pandemic – The Bench's Perspective."
The judges' panel will discuss their insight on effective ways to navigate the challenges of civil litigation during the ongoing COVID-19 pandemic.
The session will include tips for effectively handling remote discovery and motion practice, managing continuances and delays, successful ADR strategies, and court preferences for in-person hearings and trials.  Panelists will include Judge Edward T. Wahl, Magistrate Judge Kate M. Menendez, Magistrate Judge Tony N. Leung.
"It's an honor to moderate this important panel presentation," said Denny. "The challenges of COVID-19 are ever-present, and our profession has been impacted in so many ways. I look forward to hearing from this esteemed panel as they share their valuable insights on the changing norms in courtrooms, in our legal practices, and processes."
For more information about this event or to register, please visit the MSBA website.