Employment Attorneys – Answering the Why and When

Part 2 – Top 5 Reasons Sooner Is Better Than Later
September 12th, 2016
Read Part 1 – Understanding the Need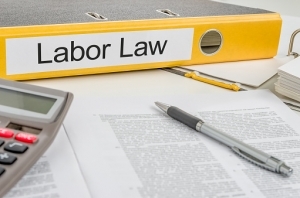 1. The law is complex: Employment Laws provide protection for both employees and employers. So you can rest assured your employer has legal representation and considers it a standard cost of doing business. Employees without access to sound legal advice find themselves at a considerable disadvantage when up against opposing counsel, and employers will take every opportunity to benefit from this inequity. They have already been preparing a defense to make sure any claims against them will fail.
A word of caution: When a person is under stress they tend to make decisions based on their emotions. With the explosion of social media and online resources, it's tempting to panic and get caught up in being part of the "Google It" school of legal education. Unfortunately, with laws changing so rapidly, online information is often outdated and incomplete. Likewise, social media, which serves a critical role within the context of communication, is an extremely poor substitute for qualified counsel when an employee's livelihood hangs in the balance. That is why an experienced employment law attorney makes the best advocate because they can provide objective and knowledgeable advice. They also have an ethical obligation to stay up to date and keep up with the latest in their area of practice. This enables them to offer their clients the most innovative legal strategies available.
2. Timing is everything: Each type of employment claim has a set of requirements including a Statute of Limitations, which is the deadline for filing a lawsuit on that claim. One missed deadline or incorrect filing could potentially limit or destroy your ability to seek restitution regardless of the evidence proving your employer's wrongdoing. Your employer would be more than happy if you delay filing any external complaints because maybe you will miss the deadline. For this reason alone, your ability to protect your rights literally depends on how quickly you can retain legal representation. A lawyer who understands the applicable laws, filing time limits, and required legal procedures, including documentation and preserving key evidence, is best suited to explain the options available for your specific set of circumstances and protect your ability to seek justice. Decisions about how to proceed under these laws often need to be made quickly since a complex interaction of federal and state laws, agencies and courts may be involved with overlapping deadlines.
3. HR is not your friend: Contrary to popular belief, Human Resources is there to protect the employer's interests, not the employees. Their primary purpose is to minimize the employer's potential legal liability by managing the administrative tasks employers are required to comply with by law. They are counting on the fact that employees are less knowledgeable about the law and, without representation, are less likely to know what their rights actually are. An unrepresented employee is clearly at risk of the employer having ongoing access to legal counsel and an entire HR department looking out for the employer's best interests.
4. Lawyers read the fine print: This is true in the context of signing any employment agreement and the Employee Handbook. It is crafted by the employer's attorneys to make sure that the workers are aware of the "rules" they must follow to maintain their employment. It gives the Employer a legal basis for discipline or termination of an employee while holding the employer harmless. The Employee Handbook, union contracts, and any other business agreements between the worker and the employer can be a wealth of information and provide a foundation for additional legal actions that you don't even know exist.5.
The resources of a firm with experienced employment law attorneys can prove invaluable. Employees often don't know the true intention of the statements made in the Employee Handbook in relation to the law, and your employer may take the opportunity to escape responsibility due to built-in technicalities or loopholes. Your attorney can recognize any potential pitfalls and help you avoid them in advance. Your attorney is also capable of holding employers accountable for their policies along with legal requirements. Depending on when an attorney is contacted, you might be able to avoid any additional harm altogether.
6. They call it like they see it: Competent attorneys are not afraid to be up front and honest regarding the merits of your case, saving you time and money in the long run. When you consider that most credible legal firms offer an initial consultation free of charge, it is difficult to find any reason not to take advantage of this opportunity that could significantly affect your career, financial future and impact the lives of you and your family. Having a clear picture of what, if any, legal or administrative remedies are available to you will enable you to move forward and make educated decisions about your future.
It would be wonderful if there were a foolproof method to predict how your story will end, but in reality, there are too many variables that can affect the outcome. An attorney armed with ample experience and insight will be able to give you a reasonable evaluation of your options and the range of success, if any, that may be possible. An experienced plaintiff's employment attorney also will know firsthand how to approach a settlement negotiation with the goal of achieving the best result possible.
If you have been the victim of illegal workplace actions or witnessed the illegal actions of your employer, make no mistake, you are at risk and should contact an experienced plaintiff's attorney for a free initial consultation as soon as possible after the discriminatory conduct.
Anne Weber, spouse of a Halunen Law client, is a freelance writer/blogger who took to the internet as a way of overcoming the barriers of losing her mobility.