Clayton Halunen featured on inaugural season of the Whistleblower Revolution podcast
December 9th, 2019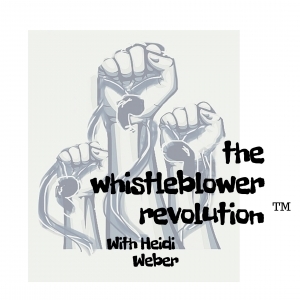 Heidi Weber talks in-depth with Clayton Halunen, founder of Halunen Law, in Season One, Episode Two of her podcast, the Whistleblower Revolution. They cover whistleblower laws, protections available to whistleblowers, steps to take when blowing the whistle, and what goes into bringing a case to trial. This podcast is a welcome reunion for Weber and Halunen. Halunen represented Weber in her 2013 landmark case against Globe University.
Get to Know Heidi Weber and Clayton Halunen
Halunen and Weber share the journey they experienced in their successful challenge of Globe University. Halunen offers insight into his long-standing professional motivation to hold companies and corporations responsible for illegal actions. He explores the impact his work has on creating societal change, and the obstacles whistleblowers face in bringing their concerns to light through a legal process. The podcast sheds light on the different types of whistleblowing claims, intricacies of the False Claims Act, the legal complexities of these cases, whistleblowers currently in the news, and much more.
We encourage you to listen and learn from these two engaging personalities as they offer personal perspective and professional expertise on those courageous enough to blow the whistle on wrongdoing.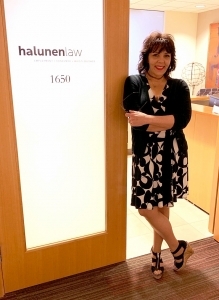 About Heidi Weber: As Dean of the Globe Medical Assistant Program, Heidi Weber was fired in April 2011. She claimed the for-profit school engaged in consumer fraud by making misleading statements to students about its job placement rates and failing to meet its commitment to place all qualified medical assistant program students in externship programs, according to the court record. Rather than address her concerns constructively, Globe University officials chose to silence her by firing her. Represented by Clayton Halunen and Ross Stadheim of Halunen Law in Minneapolis, Weber won a $400,000 verdict in a civil court case in 2013.
About the Whistleblower Revolution: The launch of Weber's Whistleblower Revolution podcast provides whistleblowers from around the country a unique space to share their stories. With her fierce spirit and empathetic approach, Weber highlights the daunting task of blowing the whistle and the personal toll the ordeal can take.
Halunen Law is proud to sponsor Season One of the Whistleblower Revolution podcast. 
Episode 2: Whistle 101 with Clayton Halunen
This episode is 1 hour long