Why are Pharmaceutical & Medical Kickbacks Prohibited?
February 3rd, 2022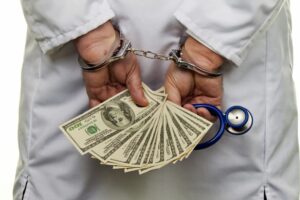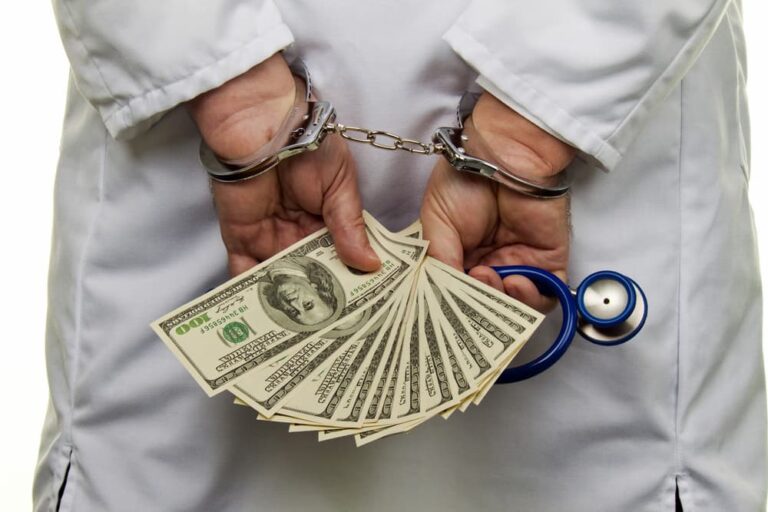 The False Claims Act (FCA) is designed to combat and prevent healthcare fraud, including pharmaceutical or medical providers that illegally solicit or accept kickbacks [1].
Persons who become aware of illegal solicitation or acceptance of kickbacks in the healthcare industry can act as a whistleblower on behalf of the government and file an FCA lawsuit. Under the "qui tam" provisions of the FCA, these individuals can receive financial compensation for their efforts and legal protection from retaliation. In many cases, individuals who report kickbacks and other forms of healthcare fraud are current or former employees, patients, or others with unique opportunities to know about the alleged misconduct. They are motivated by a desire to do what is right. Whistleblowers thus serve an integral role in protecting patients, American taxpayers, and the integrity of our nation's healthcare system.
Why are Kickbacks Illegal?
The primary reason why kickbacks are illegal in the healthcare industry is that they have a potent ability to interfere with a healthcare provider's independent judgment resulting in treatment decisions that are made to serve the provider's interest rather than the best interest of the patient. For example, a Yale study[2] found that cardiologists were between two and 11 times more likely to implant a defibrillator made by the device company that paid them the most money compared to physicians who did not receive payments. Another study showed that giving physicians even one free meal during which a particular drug was discussed resulted in a higher prescription rate. [3]
Accordingly, kickbacks are illegal for many reasons:
Kickbacks compromise the quality of patient care.
Kickbacks induce health care providers to consider their own interests before those of their patients.
Kickbacks drive up health care costs for patients and health insurance providers.
Kickbacks lead to medically-unnecessary treatments, medications, and other supplies/services.
Kickbacks and other forms of health care fraud cost taxpayers billions of dollars each year. [4]
In one of the largest health care fraud cases in American history [5], the government recovered $1.7 billion from HCA Inc., a provider that engaged in several unlawful practices, including providing kickbacks. This landmark case was sparked by nine FCA lawsuits brought by whistleblowers who ended up receiving a combined share of more than $151 million in financial rewards. These nine people helped initiate a course of action that ended the provider's shocking record of criminal activity and fraud.
Federal Laws Prohibiting Kickbacks in Healthcare
While the FCA provides a process for whistleblowers to file lawsuits on behalf of the government, there are two specific federal laws that make healthcare kickbacks illegal in the United States—the Anti-kickback Statute (AKS) and the Stark Law. Violations of both these laws can be prosecuted under the FCA.
The Anti-Kickback Statute, 42 U.S.C. § 1320a–7b(b)
The AKS is one of several fraud and abuse laws that apply to the healthcare industry. [6]
The AKS makes it illegal to offer, solicit, or accept anything of value to motivate or reward referrals in any capacity. Essentially, a medical provider or company is committing fraud when incentives are provided to encourage the use of certain products or services for which payment is made via federally-funded programs, such as Medicare, Medicaid, and Tricare.
Examples of kickbacks include:
Cash payments
Gifts
Travel and entertainment
Free or discounted services or supplies
It is not unusual for organizations and providers to disguise illegal kickbacks as legitimate medical payments. For example, a pharmaceutical company may hide illegal activity by paying a doctor an inflated rate for a speaking engagement. Regardless of the basis of a specific payment, the arrangement as a whole can still be categorized as fraudulent if its intent is to influence behavior.
Both the payers and recipients of kickbacks can be prosecuted under the AKS. Penalties for kickbacks can include criminal and civil measures, including fines, jail, and removal from federal healthcare programs. A conviction does not require the government to prove that the conduct harmed patients or caused financial loss.
Violations of the AKS can be prosecuted under the FCA and may result in an award of damages up to three times the full amount the government paid for the kickback-tainted products or services as well as civil penalties.
The Stark Law, 42 U.S.C. § 1395nn
The Stark Law focuses specifically on physicians. It prohibits them from referring Medicare/Medicaid patients to medical providers for particular health services if the referring doctor has a financial relationship with that provider. Financial relationships include ownership, investment interests, or other compensation arrangements. Unless an exception applies under the Stark Law, it is illegal to make these referrals and submit claims for any payments related to these prohibited referrals.
Violations of the Stark Law can be prosecuted under the FCA and may result in an award of damages up to three times the full amount the government paid for the Stark-tainted services as well as civil penalties.
Key Difference between the Anti-Kickback Statute and the Stark Law
The most important difference between the Anti-Kickback Statute and the Stark Law is each law's focus.
The Anti-Kickback Statute covers referrals from anyone for any services or items paid for by any federal healthcare programs. However, the Stark Law is more specific, focusing on referrals from a physician made for designated health services under Medicare or Medicaid.
Under both of these federal laws, violations can also be considered a violation of the FCA. Therefore, individuals with knowledge of AKS or Stark law violations can bring a "qui tam" lawsuit through the FCA.
Report Medical Kickback Schemes and Stark Violations through the FCA with Help from Halunen Law
If you suspect a healthcare provider of soliciting or accepting illegal kickbacks, Halunen Law can review your case and provide professional guidance about next steps to take and whether a False Claims Act case may be viable.
Our False Claims Act attorneys at Halunen Law practice nationwide, advocating for whistleblowers who speak up against healthcare industry misconduct. With extensive expertise and a proven track record of success, the anti-kickback lawyers at Halunen Law are well-equipped to protect you from illegal retaliation and ensure the best possible outcome.
Exposing kickback schemes could make you eligible for compensation under the FCA's "qui tam" provisions, making it essential that you partner with an attorney you can trust to pursue the maximum reward. The Halunen Law team will provide a free, confidential consultation to help you determine what steps to take. Our attorneys will support you at every stage of the process.
Contact Halunen Law to schedule your legal consultation today.
Sources:
[1]  https://www.justice.gov/civil/false-claims-act
[2] https://www.icij.org/investigations/implant-files/heart-doctors-more-likely-to-implant-devices-from-manufacturers-that-pay-them-new-study-finds/
[3] https://www.nbcnews.com/health/health-news/free-lunches-pay-drug-companies-study-shows-n595906
[4]  https://www.cms.gov/Outreach-and-Education/Medicare-Learning-Network-MLN/MLNProducts/Downloads/Fraud-Abuse-MLN4649244.pdf
[5]  https://www.justice.gov/archive/opa/pr/2003/June/03_civ_386.htm
[6]  https://oig.hhs.gov/compliance/physician-education/fraud-abuse-laws/
Featured Image: Lisa-S / Shutterstock