Victims of Workplace Sexual Harassment and Assault are no Longer Bound by Employer's Arbitration Clauses
May 24th, 2022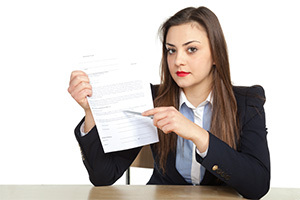 In a rare show of bipartisanship, the Senate passed, and the President signed into law the Ending Forced Arbitration of Sexual Assault and Sexual Harassment Act (the "Act"). What are arbitration agreements, and how do they affect your employment?
Regardless of their size, many companies manage to squeeze in some sort of an arbitration provision into their employment contracts, non-competes, or even company handbooks. These arbitration clauses are often very broad, requiring employees to forgo their rights to bring any employment-related claims in courts, and forcing them to resolve claims in a private forum—arbitration. Thus, if your employer wrongfully terminates you, even if you bring a claim in court, your employer will have a right to remove your case from court into a private arbitration, where a third-party arbitrator will adjudicate your case.
Employers have utilized this scheme for decades to avoid bad publicity and sweep wrongful conduct under the rug. But this scheme will no longer work as it relates to the sexual harassment/assault claims. The Act allows victims of sexual harassment/assault to disregard the arbitration agreement and pursue their case in a civil court, thus giving them back a right to have their case adjudicated by a jury.
In any case, it is worth remembering that the Act does not force the victim to take the case to court. If the victims of sexual harassment or assault would like to have their claims resolved privately, they still have a right to submit their case to Alternative Dispute Resolution, including arbitration.
The natural question follows—if Congress recognizes how harmful the mandatory arbitration clauses are in employment sexual harassment and assault cases, should such clauses still apply to other discrimination claims? But this is a topic for a different blog.
Halunen Law's employment law group is a team of tenacious attorneys dedicated to ensuring employee rights and protections. If you've been wrongfully terminated, have faced discrimination, sexual assault, or harassment, or have been retaliated against for reporting illegal workplace activity, contact our office today. We'll assess your case and determine your best path toward seeking justice. We represent clients on a contingency basis, so there is no cost unless we win.