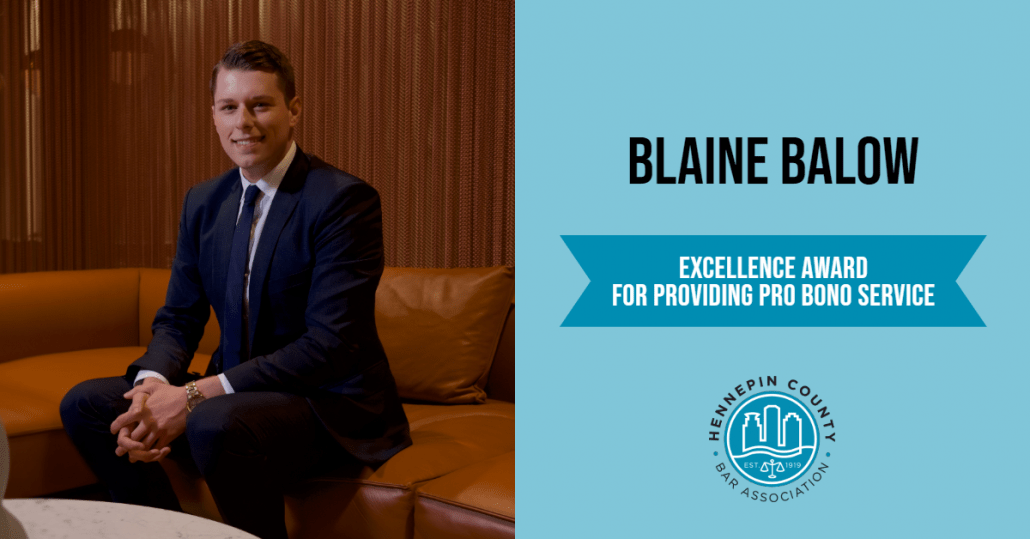 Halunen Law employment attorney Blaine Balow has been honored by the Hennepin County Bar Association (HCBA) with the 2019 Excellence Award. One of 10 Hennepin County Bar Association members selected to receive the award, Balow will be recognized for his ongoing commitment to providing pro bono legal services in the community. The annual Excellence Award recognizes HCBA members for their contributions to the local legal profession, the community, and the Association. Award recipients will be featured in the Hennepin Lawyer magazine, and receive their awards at the HCBA Annual Meeting on May 30.
A tireless advocate for his clients' rights, Balow is committed to helping employees navigate the process of standing up to employers who have mistreated them while honoring their dignity and the difficulty of the situation. He brings that same passion and expertise to his work with the Mitchell Hamline Self-Help Clinic, and legal research for the Adoption Medicine Clinic at the University of Minnesota Masonic Children's Hospital, where he has provided countless hours of pro bono service.
"In my volunteer work, I frequently work with people who know very little about the law and their rights, and lack the financial resources to afford an attorney," said Balow. "It is often the most challenging time in their lives. To be able to serve as a kind of lifeline for these people and guide them through our complex legal system is tremendously rewarding. I am honored to be recognized by the HCBA for my work on behalf of the organizations and people I serve."
"We are tremendously proud of Blaine and his dedication to serving the community," said Halunen Law founder and managing partner Clayton Halunen. "Blaine is an integral part of our team. He exemplifies our firm's commitment to creating change in our community and advocating for the rights of others. We are delighted to see his work recognized in such a significant way."
Read HBCA press release about the 2019 Excellence Awards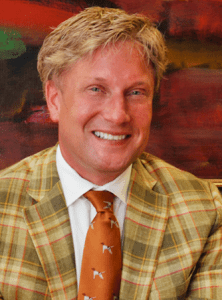 Clayton Halunen recently presented at the 2019 Upper Midwest Employment Law Institute, one of the best employment law conferences in the nation focused on providing attorneys with legal updates and practical advice on their cases. Clayton provided other attorneys with his own insights as a plaintiff's attorney on how to value their cases, the anatomy of the 'perfect case', trends in verdicts and settlements across the nation, as well as his strategy on the best time to settle a case. With Clayton's proven process, attorneys were left with a firm impression of what makes a good case for employees. Attorney Greg Stenmoe, from Briggs and Morgan, provided the employer's perspective on settlement. The presentation included data on settlements and invited audience participation in evaluating hypothetical cases.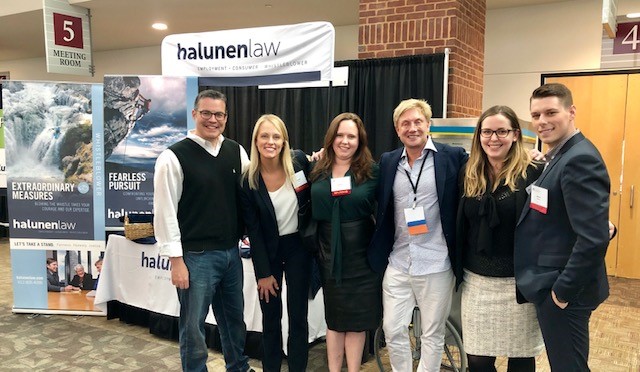 Halunen Law attorneys pictured left to right: Christopher Moreland, Amanda Crain, Emma Denny, Clayton Halunen, Amy Boyle, Blaine Balow.
Susan Coler participated in "False Claims Act Enforcement from a Whistleblower Perspective – A Panel Discussion," MSBA Health Law Section, April 24,  2019. Coler and the other panel members Jeffrey Gleason, Robins Kaplan, and Jonathan Bye, Ballard Spahr, discussed trends in government enforcement priorities, the impact of the Supreme Court's Escobar decision and the DOJ case dismissals under the Granston memo. Said Coler, "the important message from my perspective was to be clear-minded about the nature of FCA cases and not get bogged down in jargon and legal constructs that often blur the real issues."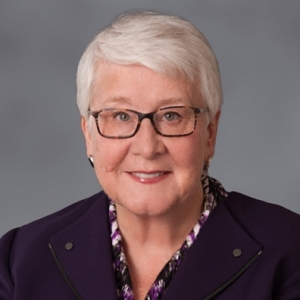 Learn more about Susan Coler and her work with whistleblowers and the False Claims Act.