Halunen Law Welcomes Attorney Pamela Johnson to its Employment Law Practice Group
April 21st, 2023
Accomplished attorney brings an impressive record to complement team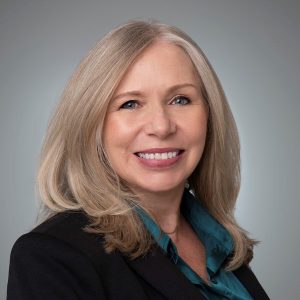 Halunen Law is pleased to announce that attorney Pamela Johnson has joined the firm. Johnson brings nearly 30 years of experience and an impressive reputation for advocacy and achievement throughout her practice. In addition to practicing employment law, Pamela has guided complex cases involving intellectual property, copyrights, patents, trademarks, and insurance, has protected the privacy rights of high-profile clients, overseen defamation claims on behalf of corporate conglomerates, celebrities, private individuals, and more. Halunen Law's clients will benefit from her breadth of experience, stellar track record, and exceptional insight. 
"I am pleased to be joining Halunen Law and to work with such an outstanding team of attorneys," said Johnson. "I look forward to bringing my background, experience, and perspective to bear in representing our courageous clients who challenge injustice. I am passionate about employment law. Halunen Law is known for its successful track record and for getting meaningful results for those they represent. I welcome the opportunity to contribute to the firm's important work." 
Johnson served in private practice for many years, and she spent 18 years as a highly accomplished in-house attorney in the insurance industry with an emphasis on the technology and entertainment sectors. In addition to her depth of legal knowledge and record of success, Halunen Law's clients will be well-served by her inquisitive nature, personal demeanor, and deep-seated commitment to individuals' rights. 
Johnson graduated from the University of St. Thomas and received her law degree from the University of Minnesota Law School. 
About Halunen Law: Halunen Law has achieved a reputation as a fearless, tenacious, and successful plaintiffs' law firm with a laser focus on achieving justice for its clients and creating meaningful social change. With offices in Minneapolis, Chicago, and Phoenix, Halunen Law offers experienced legal representation for employees and whistleblowers under the False Claims Act and other statutes, employment cases involving discrimination, wrongful termination, harassment, and other illegal workplace actions, and executive severance negotiations.  For more information, visit halunenlaw.com.