Halunen Law attorneys share tips on litigating a case during the COVID-19 pandemic
February 9th, 2021
A successful lawsuit against Morrie's 394 Hyundai serves as the backdrop for the litigation seminar.
As the COVID-19 pandemic continues to impact lives daily, the legal field has seen some considerable changes. In a recent presentation at the Civil Litigation Outlook seminar through the Minnesota Continuing Legal Education organization, Halunen Law Attorneys Amy Boyle and Colin Pasterski shared valuable insight into new courtroom practices.
In this timely, informative seminar Amy and Colin shared valuable tips on adhering to the CDC's COVID-19 guidelines and safety protocols in the courtroom. Their successful case against Morrie's 394 Hyundai was one of a few cases recently tried in a courtroom during the COVID-19 pandemic.
Amy and Colin offered a first-hand account of the changing norms and processes due to the Covid-19 crisis and shared their views on the advantages and disadvantages of conducting discovery remotely.
Read more about Halunen Law's recent $200,000 settlement against Morrie's 394 Hyundai for retaliation against an employee.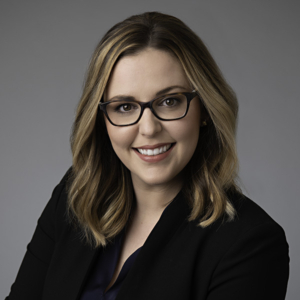 Employees, whistleblowers, and others challenging injustice will find a fierce advocate in Amy Boyle. Fearless in high-stakes litigation against well-financed foes, she has achieved substantial pre-litigation settlements on behalf of her clients. In the courtroom, Amy is a talented litigator, bringing notable skill and experience to bear, and achieving significant results for her clients.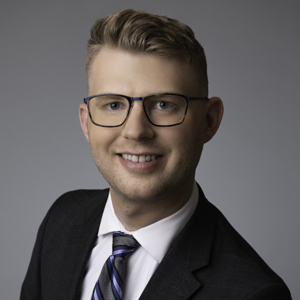 Colin Pasterski is an integral part of Halunen Law's legal team. Colin's focus on fighting injustice and providing the highest level of legal service guide his work every day on behalf of consumers, employees, and whistleblowers courageous enough to take a stand for what's right.