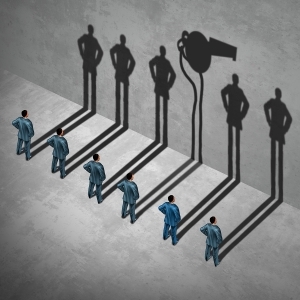 One of the first and most frequent arguments defendants make in fighting qui tam allegations under the False Claims Act (FCA) is that the case brought by the whistleblower, or "relator," is not viable because it is based on publicly available information, the relator is not an "original source" of that information, or both. On February 19, 2020, the First Circuit Court of Appeals issued an important decision clarifying that to qualify as an original source, a relator need not have participated in the fraud or observed it in operation. Instead, a relator may qualify as an original source if the relator sees or receives information that is suggestive of fraud, hears suspicious conversations, and discovers additional evidence of fraud through personal investigation. United States ex rel. Banigan v. PharMerica, Inc., No. 18-1487, 2020 WL 813258, at *8-9 (1st Cir. Feb. 19, 2020).
"Original Source"
Under the FCA, a court retains jurisdiction over a qui tam action that is based on a prior public disclosure if "the person bringing the action is an original source of the information." 31 U.S.C. § 3730(e)(4)(A). To qualify as an original source, a relator must have "direct and independent knowledge of the information on which the allegations are based. . ." 31 U.S.C. § 3730(e)(4)(B). If the relator's knowledge is not "direct" and "independent," the relator's claims fail. See United States v. Alcan Elec. & Eng'g, Inc., 197 F.3d 1014, 1020-21 (9th Cir. 1999).
Direct vs. Indirect Knowledge
In Banigan, the defendant argued that the relator's knowledge of the fraud was not direct—and, therefore, he was not an original source—because he learned of the scheme from others, was not directly involved in creating the scheme, did not observe the scheme in operation, did not know about the scheme until it was "winding down," and did not conduct his independent investigation until after the scheme had ended. Banigan, 2020 WL 813258, at *9. The First Circuit, however, rejected this argument, noting that such a standard "would require a relator to have either participated in the fraud or observed it in operation to qualify as an original source and would exclude a relator who discovered the fraud after the fact and brought it to the government's attention." Id.
The First Circuit "readily" and "easily" concluded that the relator's knowledge was "direct." Id. at *10. This conclusion was based on the relator's status as "a corporate insider . . . who learned of the fraudulent scheme in which his own company and department participated while he was employed there," his "knowledge of the fraud from emails and conversations with . . . the architects and primary perpetrators of the fraudulent scheme," and his discovery of "documents generated as part of the fraudulent scheme that he obtained through his own investigative efforts." Id. Given these circumstances, the First Circuit reinstated the relator's case, which the district court had dismissed.
Takeaways
Determining whether a relator's FCA case is viable, especially if the case is based on public disclosures, is a nuanced, fact-intensive analysis that depends in part on a varied and ever-changing legal landscape. The First Circuit's recent decision highlights the complexity of FCA cases generally, and the public disclosure/original source issues specifically, and the importance of retaining qualified, experienced counsel to evaluate and prosecute FCA qui tam cases. If you are aware of fraud against the government, contact Halunen Law's False Claims Act Group for guidance and assistance.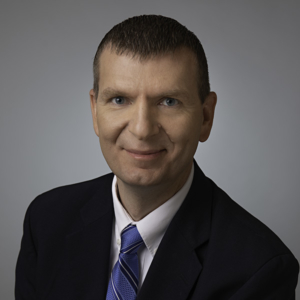 Lon Leavitt joined Halunen Law after a successful 12-year tenure as an Assistant United States Attorney in the District of Arizona, one of the largest and busiest federal districts in the country. In that role, he managed False Claims Act investigations and litigation on behalf of the federal government in a wide range of fields, including health care, defense and education. Lon is especially knowledgeable in health care fraud enforcement, having pursued cases successfully against hospitals, hospices, physician groups, and other health care providers. Learn more about Lon Leavitt and his work at Halunen Law.