Halunen Law's Chris Moreland Talks Employment Misclassification, Class Action Lawsuits, and Alternative Dispute Resolution at Recent Federal Bar Association Employment Law Webinar
May 27th, 2021
Chris Moreland, Chair of Halunen Law's Employment and Appellate Practice Groups, brought his expertise to a recent FBA continuing legal education webinar entitled "Employment Class Action and Employee Classification – What's ADR Got To Do With It?"
The panel featured alternative dispute resolution (ADR) experts and leading labor and employment lawyers, all of whom discussed and analyzed recent trends in employee misclassification lawsuits, including the increasing prevalence of employment contracts that contain arbitration and class action waiver provisions.
As Chris explained over the course of the discussion, although arbitration is often touted by employers as being a more efficient (i.e., quicker) and less expensive alternative to traditional litigation, the process often does afford those (or any) benefits to employees. Therefore, it is critical that any employee who faces a demand for arbitration from their employer contact an experienced attorney, who can determine if there is avoiding arbitration, or, if not, to advise the employee how to best prosecute the claim in that forum
Chris Moreland was joined on the panel by Mary Smith, Principal and Office Litigation Manager, Jackson Lewis, and the Honorable Thomas I. Vanaskie, a retired judge who served on the Third Circuit Court of Appeals and who is now Of Counsel with Stevens & Lee. TJ McGrath, General Counsel, Medicare Payment Advisory Commission (MedPAC) served as the moderator.
"I was honored to participate in this panel with such talented and well-respected litigators," said Moreland. "As the 'gig economy' continues to evolve, new and complex employment law issues are emerging. I'm proud to part of working on those issues and protecting employees' rights in this ever-changing legal landscape."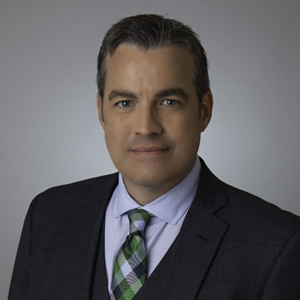 As head of Halunen Law's Employment and Appellate Practice Groups, Chris Moreland is not afraid of any corporate "Goliath." His national practice includes substantial verdicts for his clients in state and federal courts across the country, as well as a significant appellate practice, including arguments in the Supreme Courts of Minnesota, Nebraska, and Montana.