COVID-19 – IS WORKING FROM HOME A "REASONABLE ACCOMMODATION" UNDER THE AMERICANS WITH DISABILITIES ACT?
May 11th, 2021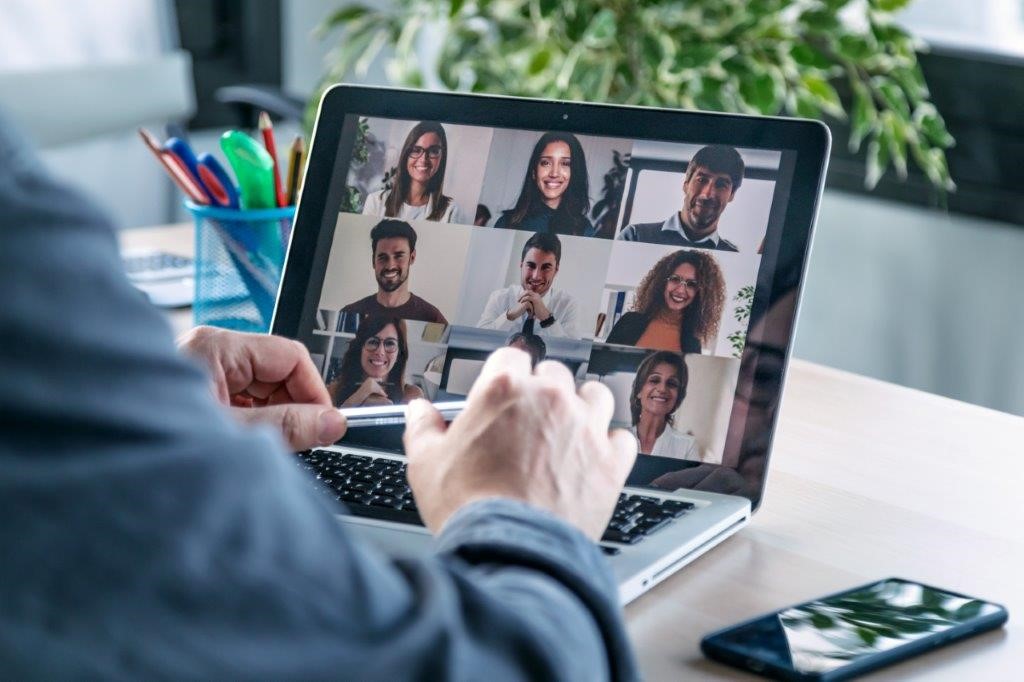 For the better part of the last 15 months, employees across the country have been required to work remotely as the world has struggled with the effects of the COVID-19 global pandemic.
Now, though, restrictions are starting to lift, and employers are beginning to ask, or, in some instances, insist, that their workers come back to the office.
ADA Workplace Accommodations
Not surprisingly, many employees are reluctant to return. Some generally worry about exposure to the virus (either for themselves or vulnerable family members). Others have more specific concerns, often in the form of underlying health conditions that make them more susceptible to contracting COVID-19.
And still, others simply like working from home better, having discovered they are equally, if not more, productive in that setting. The prospect of a post-pandemic return to traditional working environments raises several questions, including whether the law requires employers to accommodate their workers' various concerns about coming back to the office and allowing those employees who want to keep working remotely to do so.
The answer to that question is "it depends." In September 2020, the Equal Employment Opportunity Commission (EEOC) provided some guidance on the issue,[1] confirming that employers are not required to make accommodations for employees who prefer to work remotely simply because they are worried that they, or a family member, might contract COVID-19. If, however, an employee's reluctance or inability to return to the workplace is based on an underlying disability, the answer may be different due to a federal law known as the Americans with Disabilities Act (ADA).
Employer Denied Reasonable Accommodation
Generally, speaking, the ADA prohibits employers from discriminating against employees on the basis of a "disability,"[2] which is defined under the Act as "a physical or mental impairment that substantially limits one or more major life activities. . ."[3] The ADA further requires that employers provide disabled employees with a "reasonable accommodation" to account for that disability, so long as the accommodation allows the employee to perform the essential functions of their job and would not impose "an undue hardship on the operation of the business of [the employer]."[4]
Prior to the pandemic, the question of whether working remotely could be a "reasonable accommodation" under the ADA was the subject of much debate, with the EEOC and the courts generally agreeing that it would not be for an employee whose job required "face-to-face interaction and coordination of work with other employees," "in-person interaction with outside colleagues, clients, or customers," and/or "immediate access to documents or other information located only in the workplace."[5]
But COVID has changed the way business is done – it has illustrated that most documents are not available only in a physical office space and has altered perceptions of what jobs truly require face-to-face interaction with colleagues, customers, or clients.
Accordingly, there is reason to believe that the analysis of whether working remotely is a reasonable accommodation under the ADA might become more worker-friendly. Again, the EEOC has given some guidance, but it has not answered the question definitively, stating as follows:
Assume that an employer grants telework to employees for the purpose of slowing or stopping the spread of COVID-19. When an employer reopens the workplace and recalls employees to the worksite, does the employer automatically have to grant telework as a reasonable accommodation to every employee with a disability who requests to continue this arrangement as an ADA/Rehabilitation Act accommodation?
No. Any time an employee requests a reasonable accommodation, the employer is entitled to understand the disability-related limitation that necessitates an accommodation. If there is no disability-related limitation that requires teleworking, then the employer does not have to provide telework as an accommodation.
Or, if there is a disability-related limitation, but the employer can effectively address the need with another form of reasonable accommodation at the workplace, then the employer can choose that alternative to telework.
To the extent that an employer is permitting telework to employees because of COVID-19 and is choosing to excuse an employee from performing one or more essential functions, then a request—after the workplace reopens—to continue telework as a reasonable accommodation does not have to be granted if it requires continuing to excuse the employee from performing an essential function. The ADA never requires an employer to eliminate an essential function as an accommodation for an individual with a disability.
The fact that an employer temporarily excused performance of one or more essential functions when it closed the workplace and enabled employees to telework for the purpose of protecting their safety from COVID-19, or otherwise chose to permit telework, does not mean that the employer permanently changed a job's essential functions, that telework is always a feasible accommodation, or that it does not pose an undue hardship.
These are fact-specific determinations. The employer has no obligation under the ADA to refrain from restoring all of an employee's essential duties at such time as it chooses to restore the prior work arrangement and then evaluating any requests for continued or new accommodations under the usual ADA rules.[6]
Ultimately, COVID-19 has raised critical return to work questions, and they are often difficult to navigate. As an employee, you have rights, and the attorneys at Halunen Law are committed to ensuring that they are protected. If you believe you are dealing with disability discrimination in the workplace, contact us today.
[1] https://www.eeoc.gov/wysk/what-you-should-know-about-covid-19-and-ada-rehabilitation-act-and-other-eeo-laws
[2] 42 U.S.C. § 12112(a).
[3]https://www.ada.gov/ada_intro.htm#:~:text=To%20be%20protected%20by%20the,as%20having%20such%20an%20impairment.
[4] 42 U.S.C. § 12112(b)(5)(A).
[5] https://www.eeoc.gov/laws/guidance/work-hometelework-reasonable-accommodation
[6] https://www.eeoc.gov/wysk/what-you-should-know-about-covid-19-and-ada-rehabilitation-act-and-other-eeo-laws