Celebrating National Whistleblower Appreciation Day
July 30th, 2019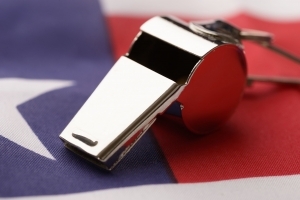 On this National Whistleblower Day, Halunen Law recognizes the tremendous contribution that whistleblowers make to our everyday lives— protecting our health, safety, and taxes. These contributions have been happening since the earliest days of the United States.  The Founding Fathers unanimously supported whistleblowers in both words and deeds, including providing government records and monetary assistance to prevent retaliation against whistleblowers. [1] It is a privilege for us to carry on with that support and work with whistleblowers as they make companies accountable for their wrongdoing. Every whistleblower we honor today makes a difference. Thank you.
Our ode to whistleblowers…
Becoming a whistleblower is a process that is not invited or welcome.
It confronts individuals with a reality they cannot ignore
and calls them to take a stand in a place they would not choose.
But for their sense of integrity,
whistleblowers would prefer to remain among those who are silent.
What makes whistleblowers take that stand?
What separates them from those who are silent?
Courage and a compelling need to do what is right.
It is that simple.
On this day we especially honor the whistleblowers in our midst.
We salute you.
We learn from you.
We are challenged by your courage.
And we pledge to speak out rather than remain silent.
You are not alone in your journey.
Today, our colleagues at the National Whistleblower Center will be hosting a celebration for National Whistleblower Day on Capitol Hill, and you can participate via livestream! They'll be livestreaming the event on Facebook beginning at 11:00 AM ET and ending at 1:30 PM ET.
[1] S.Res.558