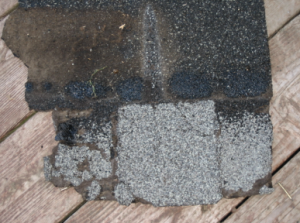 Plaintiff: Debra Zanetti
Defendant: IKO Manufacturing
Case Number: 09-md-2104
Court: United States District Court for the Central District of Illinois
Practice Area: Class Action; Building Products
Status: In litigation
Halunen Law was appointed co-lead counsel in this multidistrict litigation on behalf of consumers who purchased IKO organic shingles. According to the multiple Complaints, these shingles contain design defects, which cause them to prematurely deteriorate, resulting in damage to the underlying structure. This case involves anyone who has previously owned, or currently owns, a home or other structure—from 1978 through the present—on which IKO Manufacturing shingles were installed. Below is a list of IKO's organic shingles at issue in this litigation:
Aristocrat
Aristocrat (Imperial)
Armour Plus
Armour Lock
Armour Tite
AM Armour Seal (includes Supreme and metric versions)
Armourtite
Cambridge Ultra Shadow
Cathedral XL
Chateau
Crowne 30
Fastlock 25 (sold in Canada only)
Imperial Seal 20
Imperial Supersplus
Leading Edge
New Englander
Harvard
Nordic
Quantum 25
Renaissance
Renaissance XL
Royal Victorian
Seville 25 (CRC)
Skyline
Superlock (CRC)
AM Superplus (CRC)
Superseal (CRC)
Supreme 20
Superlock
Suretite
Total
UltraLock
Vista
A related class action has been commenced in Canada and was certified on behalf of a Canadian class. If you are experiencing problems with IKO shingles and are residing in Canada please visit:
___________________________________________________________________________________________________________________
Are you aware of fraudulent conduct against the government? Billing for services not provided? Government contract non-compliance? Kickbacks? Fraud against the Military?
Halunen Law represents whistleblowers who report fraud against the government. Contact us today to discuss your situation!