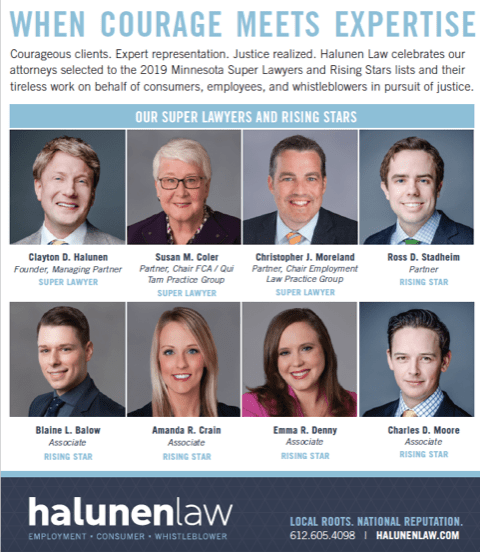 Halunen Law is pleased to announce founder and managing partner Clayton Halunen was selected to the Minnesota Super Lawyers list for the 17th consecutive year. An impressive team of Halunen Law colleagues joins him on the 2019 Super Lawyer and Rising Stars list; recognized by their peers for outstanding work representing employees, whistleblowers and consumers locally and across the country.
"I am incredibly proud of our group," said Clayton Halunen. "We are tireless, determined, tenacious in the pursuit of justice on behalf of our clients. Our dedication and expertise have resulted in a proven track record and a strong reputation as a plaintiffs' law firm both locally and nationwide. To have our work consistently recognized by our peers is tremendously gratifying and spurs us on in our continued fight for the rights of employees, whistleblowers, and consumers and making a difference in the lives of those we represent."
In addition to Clayton Halunen here is a list of the Halunen Law 2019 honorees:
Susan Coler:  Halunen Law partner is especially proud of Susan Coler, partner and chair of the False Claims Act/Whistleblower practice group, who was selected to the Super Lawyers list and the list of 50 Top Women Super Lawyers. She represents whistleblowers across the United States in areas including procurement, defense, small business, health care and pharmaceutical FCA cases. As a Labor and Employment Law Specialist, Susan has brought successful retaliation claims in connection with False Claims Act (FCA) /qui tam cases and as stand-alone actions. Susan represented a relator in an FCA claim against Abbott Laboratories that resulted in a civil settlement of $800 million (total settlement of $1.5 billion), the fifth largest civil healthcare recovery ever achieved under the FCA.
Christopher Moreland: Partner and head of Halunen Law's Employment and Appellate Practice Groups, with more than 20 years of experience advocating on behalf of injured railroad workers and other victims of corporate misconduct, Chris adds significant bench strength to the firm's employment team. His national practice includes substantial verdicts for his clients in state and federal courts across the country, as well as a significant appellate practice.
Ross Stadheim: Ross is a partner and employment attorney, and was selected to the Rising Stars list for the sixth consecutive year. Ross has garnered more than $26 million in settlements and verdicts for his clients during his time at Halunen Law. Of the 119 cases he has had in his seven years with the firm, all but four have resulted in recovery—a 96% success rate.
Amanda Crain: Employment attorney Amanda was also selected as a Rising Star for a sixth consecutive year. After years of working in family law, Amanda came to Halunen Law with an astute understanding of client emotional trauma, conflict, and complex legal matters. Her skill and compassion well serve employees facing wrongful termination, discrimination, harassment, or other illegal workplace practices.
Emma Denny: Selected to the Rising Stars list for her fourth consecutive year, Emma is a tireless, tenacious employment attorney. She has successfully litigated cases in state and federal court and negotiated favorable resolutions for clients facing discrimination, whistleblower, harassment, FMLA, ERISA, disability and religious accommodation, and a host of other disputes.
Charles Moore: A steadfast champion of consumer rights, attorney Charles has been selected to the Rising Stars list for the third consecutive year. In pursuit of ending deceptive corporate business practices and creating a fair and honest marketplace, his work involves investigations into consumer products, financial scams, and pharmaceuticals.
Blaine Balow: Blaine was selected for the first time this year to the Rising Stars list. After practicing family law for four years he joined Halunen Law as an employment attorney. An analytic thinker with unsurpassed negotiation skills, Blaine brings extensive ligation experience in defense of employees challenging illegal workplace activity.
ABOUT SUPER LAWYERS: Super Lawyers is a rating service of outstanding lawyers from around the country and more than 70 practice areas who have attained a high-degree of peer recognition and professional achievement. The selection process includes independent research, peer nominations and peer evaluations. The Super Lawyers list represents just 5% of Minnesota attorneys, and the Rising Stars list recognizes only 2.5% of attorneys 40 years old or younger or in practice for ten years or less.
ABOUT HALUNEN LAW: Halunen Law offers expertise in litigating employment cases on behalf of individual employees, consumer class actions and whistleblower cases under the False Claims Act and other statutes. With offices in Minneapolis and Chicago, Halunen Law has achieved a reputation as a fearless, tenacious and successful plaintiffs' law firm, with a laser focus on achieving justice for its clients while creating meaningful social change.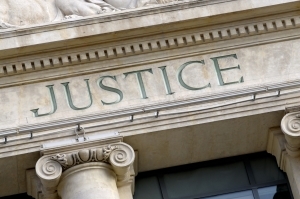 Halunen Law increased its winning appellate record for 2019 to 3-0, with the recent Carlson v. BNSF Railway Company decision. Partner Christopher Moreland was specially retained to litigate the appeal in this case and the win is particularly notable—the Court of Appeals reinstated a $207,333 jury award that a District Court had taken away.
On November 11, 2015, Jason Carlson was working as a conductor for the BNSF railroad when his employer assigned him to take a train from Minneapolis to Dilworth. What BNSF knew, but Carlson did not, is that the locomotive on his train was unsafe. Indeed, before assigning Carlson and his engineer to use that particular locomotive, the BNSF received reports from the previous operating crew that the toilet in its cab was leaking chemicals and human waste, thus dispersing noxious fumes throughout cab. When he boarded the locomotive and smelled the stench, Carslon again reported the engine as defective, but his bosses ignored him and sent the train on its way.
Throughout the trip, Carlson inhaled the dangerous fumes and, not surprisingly, became sick. Unfortunately, his illness proved to be long-lasting, and his doctors ultimately diagnosed him with irritant induced asthma and vocal cord dysfunction as a result of his exposure. Although Carlson was able to return to his conductor's duties following the incident, his respiratory system had been permanently compromised, and he was forced to work a less demanding schedule, which, in turn, caused him to earn less money.
Carlson sued the BNSF in Hennepin County (Minnesota) District Court, and on October 9, 2017, the jury returned a verdict in his favor, concluding that BNSF was at fault for assigning Carlson to work on an unsafe locomotive and awarding Carlson damages, including $207,333.00 to compensate him for his loss of earning capacity (i.e., his reduced ability to earn due to his injuries). Once the trial was over, however, the BNSF filed a motion arguing that the evidence Carlson had presented at trial was not sufficient to support the jury's verdict. The trial judge granted the BNSF's motion and took away the $207,333 award for his loss of earning capacity.
After receiving the judge's order, Carlson's trial counsel hired Halunen Law to challenge it in the Minnesota Court of Appeals. On February 26, 2019, Halunen Law attorney Chris Moreland appeared before the court, arguing that the trial judge had invaded the province of the jury and wrongly took away its verdict.[1] On May 20, 2019, the Minnesota Court of Appeals issued its opinion reversing the trial judge's order and reinstated the jury's award in favor of Carlson.[2]
Said Moreland, "the right to a jury trial is guaranteed by the Constitution, and it is the bedrock upon which our justice system is founded. In this case, the jury spoke. My client suffered serious injuries, and the jury awarded him damages. I'm happy I could help make sure Mr. Carlson will now receive the compensation the jury determined he deserves."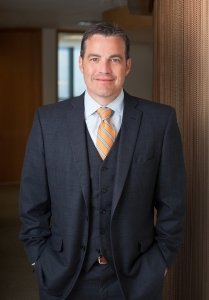 Chris Moreland is the Chair of Halunen Law's Employment Litigation Practice Group. His national practice includes substantial verdicts for his clients in state and federal courts across the country, as well as a significant appellate practice, including arguments in the Supreme Courts of Minnesota, Nebraska, and Montana. Chris was selected several times to the Super Lawyers Rising Star list, and in 2018, he was selected to the Minnesota Super Lawyers list. Learn more about Chris and his work at Halunen Law.
[1] A recording of the oral argument can be found here: http://www.mncourts.gov/CourtOfAppeals/OralArgumentRecordings/ArgumentDetail.aspx?rec=179
[2] A copy of the Court of Appeals' decision can be found here: http://www.mncourts.gov/mncourtsgov/media/Appellate/Court%20of%20Appeals/Standard%20opinions/OPa180966-052019.pdf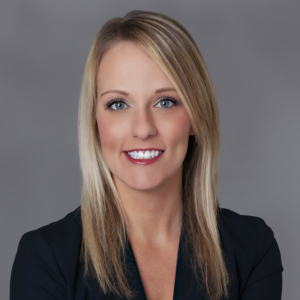 Halunen Law is pleased to announce Amanda Crain was recently appointed to the Minnesota Chapter of the National Employment Lawyers Association (NELA) Board. She will serve alongside her Halunen colleague Blaine Balow. NELA is a professional organization of more than 3,000 attorneys that represent plaintiffs in employment matters. The organization is dedicated to advancing the rights of workers by providing strong advocacy on behalf of employees. The Minnesota NELA Board meets regularly to provide support, education, and camaraderie to its members, as well as file amicus (i.e. "friend of court") briefs in the higher courts to support some of the most important cases impacting employees.
"NELA plays an important role for employment attorneys and the clients we represent," said Amanda Crain. "I look forward to serving on the board and advancing the organization's mission and work."
Learn more about Halunen Law employment attorney Amanda Crain.