There's No Smoking Gun" – Coler Speaks at National Conference
July 1st, 2016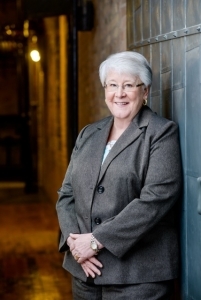 Halunen partner and whistleblower/False Claims Act attorney Susan Coler recently spoke at the National Employment Lawyers Association 2016 Annual Conference in Los Angeles. Her topic was proving discrimination and retaliation when there is no "smoking gun" — that is, when there is no direct evidence of illegal conduct.
She noted that the law allows juries to infer retaliation and discrimination from many different kinds of conduct. This includes, for example, evidence that an employer engaged in a sham investigation, did not follow its policies, fabricated or exaggerated the reasons given for termination, or treated the plaintiff differently than other employees. The panel on which she spoke included Professor Michael Foreman from Penn State Law and New Jersey attorney Patricia Barasch.
Discover more about Susan Coler.