Allegiance Health Management, Inc. Agrees to Pay $1.7 Million in False Claims Act Settlement
June 28th, 2018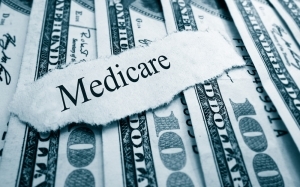 Beginning in 2005, Allegiance entered into agreements with hospitals located in the Southeastern United States to provide Intensive Outpatient Psychotherapy services to patients who were Medicare beneficiaries on the hospitals' behalf. The settlement resolves allegations that many patients were provided services that did not qualify for Medicare reimbursement but were billed as such.
"The Department of Justice recognizes the value of accessible mental health care, but will not tolerate companies that seek to exploit our most vulnerable populations by delivering inappropriate or worthless services," said Acting Assistant Attorney General Chad D. Readler for the Civil Division. "The Department of Justice is committed to holding accountable those who waste taxpayer dollars and place profit about the legitimate needs of patients."
Read the full article from the United States Department of Justice.
Halunen Law is a national leader in challenging fraud against the government. Our attorneys have recovered millions of taxpayer dollars, brought financial rewards to courageous whistleblowers, and ended corrupt business practices. If you're aware of unlawful workplace activity, contact us to discuss your concerns.