Voting Barriers for Persons with Disabilities
February 15th, 2017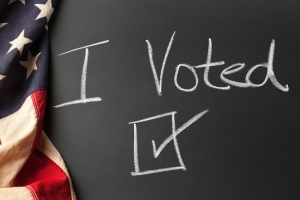 Halunen Law's João da Fonseca reports on an important presentation "Addressing Barriers to Voting by Persons with Disabilities."
Minnesota Chapter Sponsors CLE and Webinar Addressing Barriers to Voting by Persons with Disabilities
By João da Fonseca
Protecting the right of every American to vote is most fundamental to a robust democratic process. Yet, this right has not been enjoyed by every American. For example, only sixty years ago, African Americans were mostly disenfranchised because of legal mechanisms, such as poll taxes, designed to prohibit them from voting. This, despite the constitutional force of the Fifteenth Amendment, which was passed in the 1870s with the explicit purpose of securing the rights of African American men to vote. Things only changed in the 1960s with the passage of the Voting Rights Act, which dismantled these longstanding barriers to voting. Despite these significant victories, up to this day, there remain members of our population who are deprived of the right to vote, including persons with cognitive disabilities.
Continuing the Minnesota Chapter's steadfast commitment to the rights of persons with disabilities, a dynamic panel presented "Barriers to Voting by Persons with Disabilities" on October 4, 2016. The presentation was broadcast nationally from the Minneapolis office of Faegre Baker Daniels to an engaged audience. The panel featured United States District Judge Donovan W. Frank, Minnesota Secretary of State Steve Simon, and Professor Elizabeth R. Schiltz of the University of St. Thomas School of Law, and was moderated by United States Magistrate Judge Steven E. Rau.
The legal landscape for the rights of persons with disabilities begins with the United States Constitution, which on one hand protects the right to vote as a liberty interest under the Fourteenth Amendment but on the other hand allows states to set voting qualifications under Article I, Section 4. This tension oftentimes leads to legislation that unduly limits the right to vote of persons with disabilities.
While many states have lifted restrictions on voting based on ownership of property due to fear of low voting turnout, not so for persons with disabilities, recounted Professor Schiltz. Rather, these persons were considered "mentally impaired," "idiots," or "insane people," and, for these reasons, not allowed to vote. Thirty-eight states still have constitutional provisions disenfranchising persons with cognitive disabilities. And oftentimes, state laws ignore or contradict constitutional provisions.
In Minnesota, Article VII, Section 1 of the Minnesota Constitution prohibits persons under guardianship from voting. However, Minnesota Statutes section 524.5-120(14) gives a "ward or protected person" the "right to . . . vote, unless restricted by the court." In 2012, in Minnesota Voters Alliance v. Ritchie, 890 F. Supp. 2d 1106 (D. Minn. 2012), the Minnesota Voters Alliance brought multiple claims against Minnesota's Secretary of State in federal court, including a claim challenging the constitutionality of Article VII, Section 1, under the Equal Protection and Due Process Clauses of both the United States and Minnesota Constitutions. Plaintiffs also challenged the constitutionality of Minnesota Statutes section 524.5-301, which establishes guardianship by appointment by a parent, spouse, or court, under the Due Process Clause of the United States Constitution. After a review and analysis of Minnesota's election laws, Judge Frank dismissed plaintiffs' case, ruling that "the constitutional prohibition against voting based on guardianship status applies only when there as been an individualized judicial finding of incapacity to vote." Minn. Voters Alliance, 890 F. Supp. 2d at 1117.
Barriers to voting in Minnesota are also dictated by whether there are procedures in place during an election facilitating access to voting and guaranteeing that persons receive the assistance they need during and prior to election day. Secretary of State Simon shared that, overall, Minnesota has been faring well on that front, as evidenced by positive survey results conducted across a diverse range of polling places in the state. He acknowledged, however, there is much work to be done, including upgrading election equipment that is now becoming obsolete.
Pearls of wisdom came also from the audience as Pamela Hoopes, a civil rights attorney at the Disability Law Center, shared practical insights on how to think about legal options to improve voting rights, special challenges, and difficulties. The panel ended with a friendly announcement by Judge Frank about the Disability Law Center's toll-free hotline, which is available for callers who have questions about their right to vote, in yet another meaningful gesture to ensure that persons with disabilities had the opportunity to vote in this year's elections.
Reprinted from December 7, 2016 Bar Talk newsletter with permission from the Federal Bar Association.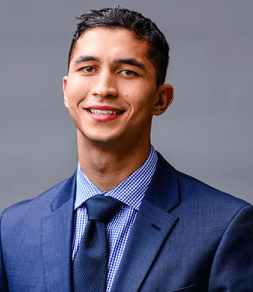 João da Fonseca is a case manager at the law firm Halunen Law.