Understanding the Complexity and Impact of Traumatic Brain Injuries
May 5th, 2020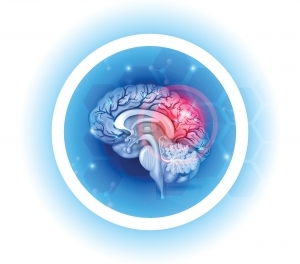 A traumatic brain injury is a bruising of the brain caused by a sudden event or accident.  Sometimes referred to as a concussion or a closed head injury, it refers to a physical injury that affects the brain's function or activities. Traumatic brain injuries are often categorized as mild, moderate, or severe.  But don't be confused, those classifications refer to the initial findings not the long-term effects. Traumatic brain injuries can result in the need for significant compensations for those who've been injured.
An initial injury may be listed as minor because there is no evidence of bleeding on the brain (moderate) and the person may not have been "knocked out" (severe). However, persons with even a mild traumatic brain injury can have the same pattern of symptoms that disrupt their work and turn their home lives upside-down: headaches, dizziness, ringing in the ears, memory issues, and vision problems.  Some people describe feeling like they are "under water" or they just can't think straight.
Our understanding of traumatic brain injuries has changed considerably over recent years.  Gone are the days of asking someone to count the fingers in front of them. Now, we have detailed concussion protocols for sports teams, high school, college, and professional.  We also understand more about the cumulative effects of multiple concussions.  Anyone with a concussion should seek care from a qualified health care provider that treats people with traumatic brain injuries on a regular basis.  An experienced personal injury lawyer can assist you to locate a qualified doctor.
Baseball players such as Corey Koskie and Justin Morneau had their careers cut short by closed head injuries on the field.  Koskie suffered an injury diving for a foul ball. He did not strike his head on anything.  Morneau suffered a debilitating injury when his head hit someone's knee as he slid into second base.  He was even wearing a helmet at the time. From professional athletes to individuals engaging in everyday activities, people can suffer severe problems and ongoing disabilities from so called "minor" impacts.
Despite this, insurance companies still frequently take the position that the impact wasn't hard enough to cause a concussion or that all mild traumatic brain injuries heal within 4-6 weeks.  That simply is not true.  And having a personal injury to fight for you can make all the difference. For example, in one case an individual involved in an auto accident with only $800 damage to the car, was awarded by a jury an amount that that included past wage loss, past medical expenses, and past pain and suffering.  Even the insurance company's doctors admitted there was no direct link between the car damage and the injury and impact experienced by the individual.
In another example, the insurance company claimed the client was "all better" despite his inability to return to work and significant changes in his personality. The client and his family talked about specific changes in his activities, his habits, and his personality.  Ultimately, the client wanted to go forward with a trial to prove to his family and friends that he had a real injury. We listened, and then we took action. Armed with tangible evidence, we pointed out to the jury that the client had changed dramatically because of his head injury.  The jury agreed and issued a verdict of $940,000.00.
Two differing accidents, two unique clients, but their symptoms and the devastating effects on their lives from the closed head injury were very similar.  Proving the impact of a closed-head injury is challenging.  A person who has been injured should consult an attorney who understands the complex issues involved and who has experience presenting them to a jury. At Halunen Law, we can promise to listen, to tell your unique story, and to fight for you.
Halunen Law partner and personal injury attorney Brian Stofferahn has extensive experience representing individuals in personal injury cases, employee workers' compensation claims, and social security disability matters. Brian has tried approximately 100 cases to jury verdicts. His thoughtful, thorough approach, and proven record working with highly complex personal injury claims have brought meaningful financial and personal rewards to those he represents. Learn more.