Protections in Minnesota for Quarantined Employees with COVID-19
March 18th, 2020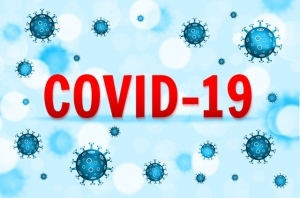 Did you know that Minnesota law protects employees who are quarantined or in isolation due to COVID-19?
Under Minnesota law,[1] an employer cannot terminate, discipline, threaten, or penalize an employee because the employee is (or has been) in isolation or quarantine due to COVID-19 (or another communicable disease) for up to 21 consecutive workdays.
What Does it Mean to be in Isolation or Quarantine?
To be protected, the employee must be in one of the following situations:
Isolation. The employee tested positive for COVID-19 and is in insolation to prevent transmission of the virus to others.
Quarantine. An employee has likely been exposed to COVID-19 and is quarantined from activities or travel to prevent disease transmission during the period of communicability in the event the person is infected. Under this scenario, the employee may not have tested positive for COVID-19, but was likely exposed to the virus through a close family member or other close contact and has been advised by a medical professional to take necessary quarantine precautions.
What If I Am a Caregiver to Someone in Quarantine or Isolation?
An employee is also protected if the employee needs to take time off work to care for a child or an adult family member who is disabled or a vulnerable adult that is in isolation or quarantined because of COVID-19.
What Can I Do?
The law allows an employee to recover lost wages and benefits, obtain reinstatement of the employee's job, or other relief. But, the action must be brought within 180 days of the end of isolation or quarantine, whichever is later. If the employee wins in court, the employee is also entitled to reasonable attorney fees.
Unfortunately, this law does not protect employees for work absences due to isolation or quarantine for periods longer than 21 consecutive workdays.
Helping Employees During COVID-19
During this difficult time, Halunen Law continues to take a stand for employees. If you have been terminated, or otherwise disciplined for missing work due to a COVID-19 quarantine or isolation, we are here to help.  Contact Halunen Law today.
[1] Minn. Stat. 144.4196